Meet our Speakers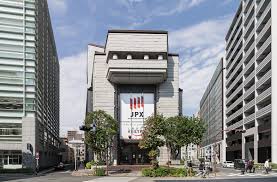 Alex Sea
Founder & Director
Africa Fintech Forum
Alex Sea
Founder & Director
Alex Sea is a francophone West Africa FinTech leader. He co-founded and manages Finov, an advisory and investment venture dedicated to the West Africa francophone financial technologies ecosystem. Finov HUB helps government and public players define and activate digital finance strategies, accelerate promising financial technologies with great social impact in a unique program, helps innovators develop very disruptive FinTech and co-invests in high value projects with business angels and venture capitalists and supports bank, insurance, microfinance, telecom companies, etc.
Since 2017 he founded and chairs Africa FinTech Forum the leading francophone Africa FinTech event. He also organises the Africa FinTech tour, a FinTech roadshow across 10+ countries gathering local FinTech ecosystem players.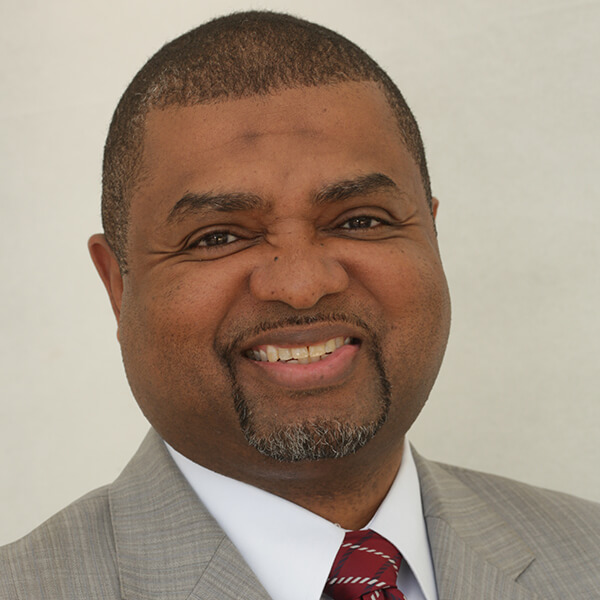 Ali Hussein Kassim
Chairman
Association of FinTechs in Kenya
Ali Hussein Kassim
Chairman
Ali is a Serial Entrepreneur and regular commentator and contributor on all things Tech and the Policy and Regulatory landscape that straddles this sector across Africa in particular and the world in general.
Ali also serves on several boards, key among them being the Founding Chairman of the Association of FinTechs in Kenya and Executive Board Member of the Africa Fintech Network. He's also a board member at Longhorn Publishers PLC.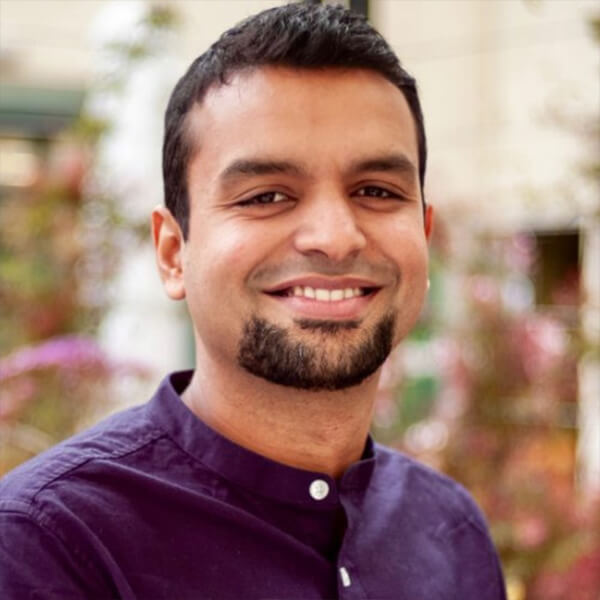 Ameya Upadhyay
Venture Partner
Flourish Ventures
Ameya Upadhyay
Venture Partner
Ameya Upadhyay is a Venture Partner at Flourish Ventures. He invests in organisations that have the potential to create economic opportunities for individuals in Africa.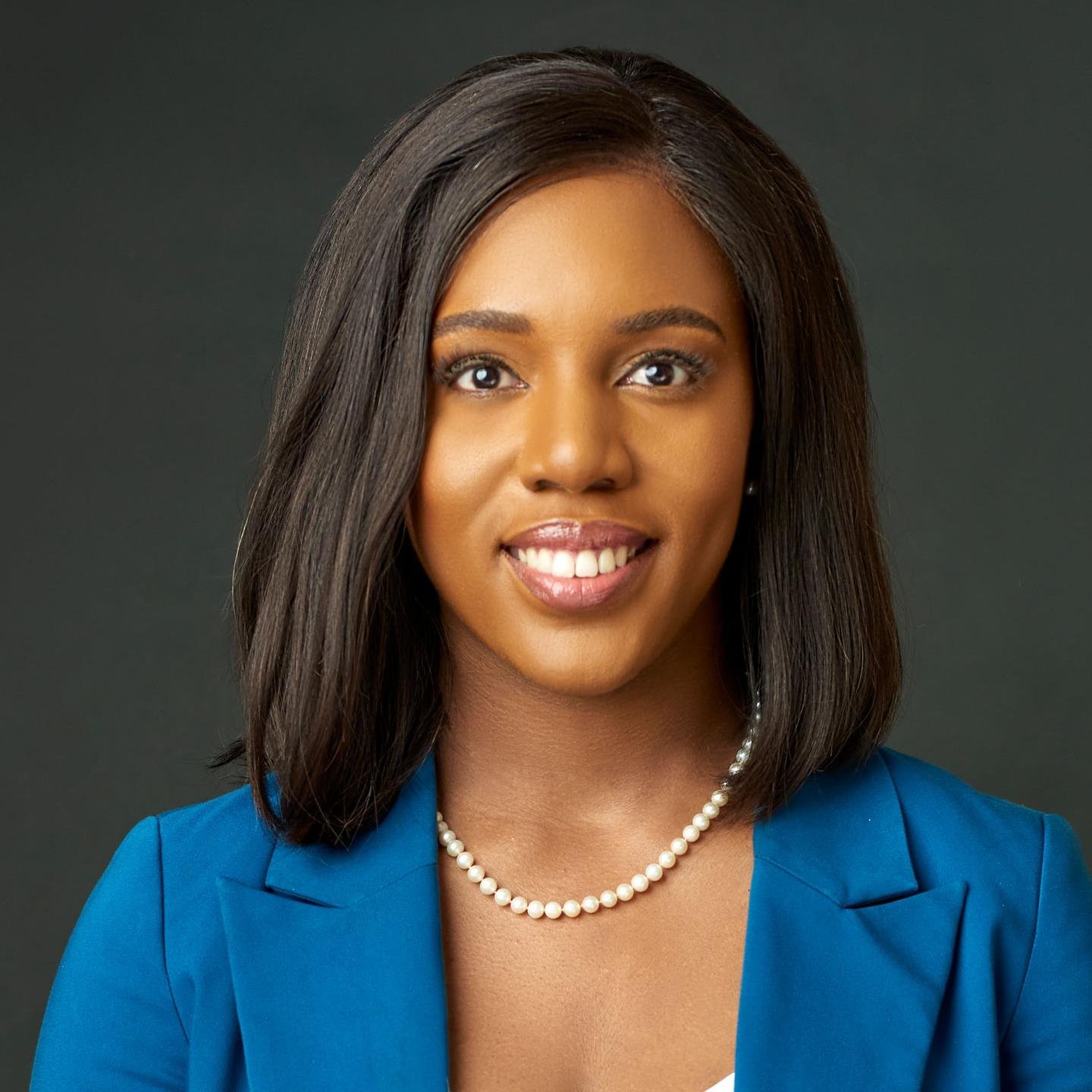 Anna Ekeledo
Executive Director
AfriLabs
Anna Ekeledo
Executive Director
Anna Ekeledo is the Executive Director of AfriLabs - a Network organisation of 400 technology and innovation hubs spread across 52 African Countries and the diaspora. Anna leads the AfriLabs community to achieve its vision of a thriving innovation economy in Africa, and heads a pan-African team to develop initiatives and build multi-stakeholder partnerships that support African innovation hubs and other stakeholders in raising high potential entrepreneurs that stimulate economic growth and social development in Africa.
Anna is an international speaker, trainer, innovation ecosystem builder, and mentor. She is also an advisor, in several advisory roles; is a member of the Africa-Europe Foundation Digital Strategy Task Force, she is also engaged in a High-Level Policy Dialogue on the Science, Technology and Innovation working group AU-EU Science, Technology and Innovation (STI) and a member of the World Economic Forum's Global Future Council on the Future of technology policy.
Prior to joining AfriLabs, Anna was involved in pioneering various impact-driven projects and new business units with organisations such as the Visiola Foundation, Wild Fusion Digital Centre, Google, Lagos Business School - Nigeria, and Ingenico - a French global financial technology company.
Anna has a first-class degree in Psychology from Covenant University, Nigeria and an M.Sc. International Marketing Management from Leeds University Business School, UK.
She has also been recognised as a top African economic and tech leader by bodies such as Choiseul 100 Africa, and Agile 50, the World's 50 Most Influential People Navigating Disruption, by Apolitical and World Economic Forum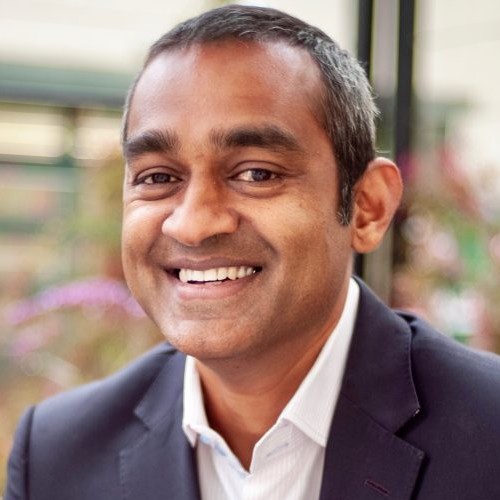 Arjuna Costa
Managing Partner
Flourish Ventures
Arjuna Costa
Managing Partner
Arjuna Costa is driven by a deep compassion for vulnerable populations across the globe, and partners with entrepreneurs using innovative technologies to enhance their customers' financial well-being. He co-manages Flourish, with a primary focus on venture investing across emerging markets in Asia, Africa, and Latin America.
Before Flourish, Arjuna was a partner at Omidyar Network, where he built a global portfolio of early-stage, inclusive fintech companies. Prior to that, Arjuna developed a deep understanding of the potential to radically alter traditional "brick-and-mortar" economics through mobile money solutions for the Bill & Melinda Gates Foundation. Before that, he invested equity and debt in consumer finance companies in emerging markets at The Rohatyn Group, a multi-billion dollar emerging markets investment firm.
In 2003, Arjuna cofounded a $120-million private equity fund focused on the turnaround of distressed commercial banks in Africa. The fund grew out of advising governments on the restructuring and privatization of its banking sector. Arjuna began his career at Lehman Brothers, where he spent five years financing power plants and airports globally.
Arjuna earned an MBA from Harvard Business School and a BA in computer science from Columbia University.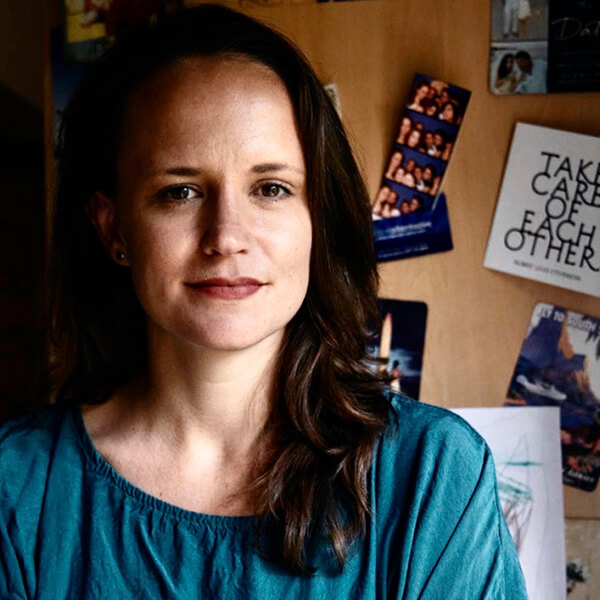 Chrissy Martin Meier
Director, Charter for Digital Public Goods
Digital Impact Alliance
Chrissy Martin Meier
Director, Charter for Digital Public Goods
Chrissy Martin Meier is a recognised thought leader in digital development, with over a decade of experience managing complex initiatives which deliver positive results for people. Currently the Director of the Charter for Digital Public Goods (DPG Charter), Chrissy is drawing on her extensive technical expertise gained through working with organisations including the World Bank (CGAP, ID4D and G2Px), GIZ, the Center for Financial Inclusion at Accion, USAID and many others.
She began her career in the private sector, launching the first mobile money product in Haiti with the telecommunications company Digicel and driving consumer insights for the start-up mobile payments company Zoona. A graduate of the University of Virginia and The Fletcher School at Tufts University, Chrissy now lives with her family in Switzerland.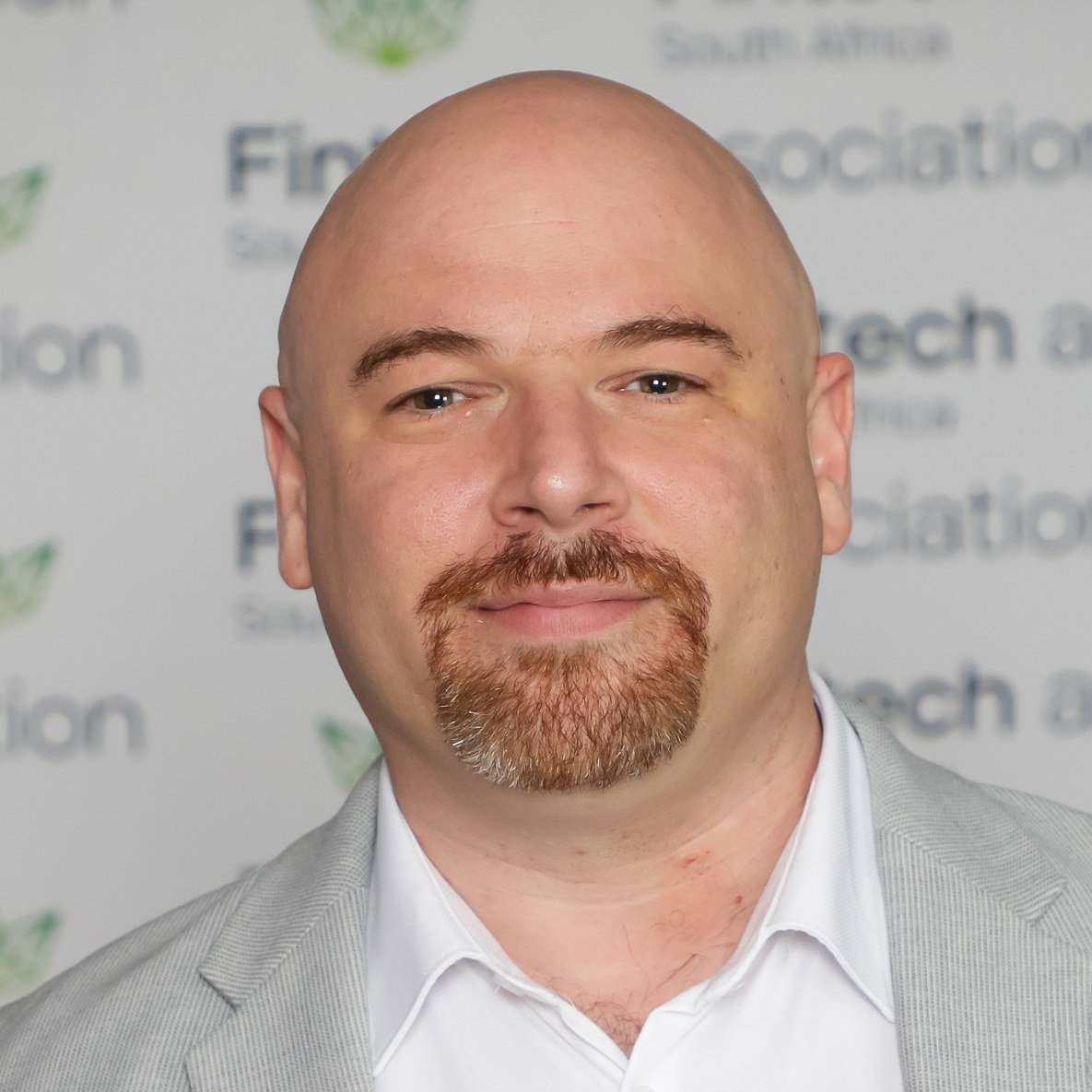 Darren Franks
Co-founder & Interim Chief Executive Officer
FinTech Association of South Africa
Darren Franks
Co-founder & Interim Chief Executive Officer
As a successful entrepreneur, non-executive director, advisor, investor, and champion for gender equality with a focus on the fintech sector, I have a wealth of experience in the industry. I am the CEO of TalentintheCloud and Co-Founder of the FinTech Association of South Africa.
In addition to my professional pursuits, I actively support various groups that focus on diversity and financial inclusion in Africa, including serving as a strategic partner for the African Women in FinTech and Payments Network.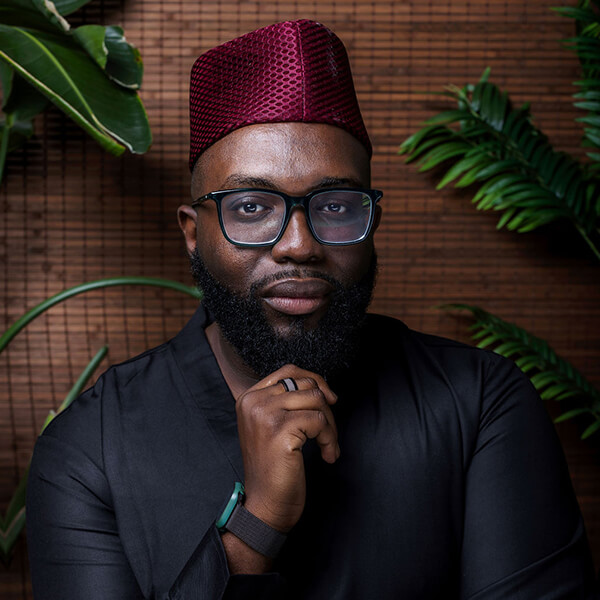 Echeme Emole
Founder
Afropolitan
Echeme Emole
Founder
Eche is the co-founder of Afropolitan, a network that connects the best of Africa and the diaspora across art, finance, tech, and media. Afropolitan's mission is to become the first ever internet country, a concept known as the network state. With over 10 years of experience building communities within the African Diaspora, Eche has a passion for fostering connections and driving progress within the continent.
Prior to Afropolitan, Eche was an executive at Flutterwave Inc., a payment technology company that helps banks and businesses provide secure payment experiences for customers in Africa and around the world. With his expertise and vision, Eche is leading the charge to elevate and support the voices and talents of the Afropolitan network.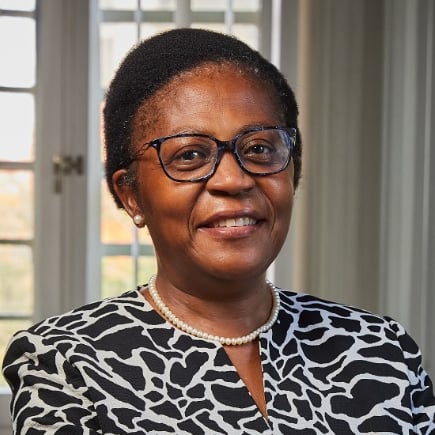 Professor Esselina Macome
Chief Executive Officer
Financial Sector Deepening Moçambique (FSDMoç)
Professor Esselina Macome
Chief Executive Officer
Esselina Macome is an Associate Professor at the Eduardo Mondlane University. She holds a Doctoral Degree (PhD), in Information Technologies from the University of Pretoria, in South Africa; she also has a Master's Degree (MSc) in Analysis, Design and Management of Information Systems from the London School of Economics, and Political Science from the University of London. Dr Macome holds a Licentiate in Teaching of Mathematics from the Paedagogische Hochshule Dresden- Germany. In 2016, she concluded an international certification in Leadership for Financial Inclusion offered by the Fletcher School. She also successfully completed courses on Digital Money, Leading Markets: A Global Tour, Leading for Frontiers, Bitcoin: Back to the Future, Gender, Regulating Fintechs, Humanitarian Payment and Product Management all offered by the Digital Frontiers Institute in partnership with the Fletcher School as part of the certified digital finance practitioner 3-year program. In 2018-2019 she participated in the Africa Board Fellowship programme organised by the centre of Financial Inclusion Accion. She also participated in a course on Strategic Leadership in Inclusive Finance offered by Harvard Business School in April 2019. In March 2022, she successfully completed a course related to leadership on gender equality for organisational transformation offered by DFI.
Dr Macome joined the Central Bank of Mozambique in 2005 as Executive Director and Member of the Board, a position that she held until 2015. Presently, besides academic activity, she's also Chief Executive Officer at the FSDMOç (Financial Sector Deepening Moçambique), and since December 2022 she has been the chairperson of Standard Bank.
Her areas of interest include the usage of Information Communication Technology for development and financial inclusion with more focus on digital financial services (DFS), green finance and Gender related issues.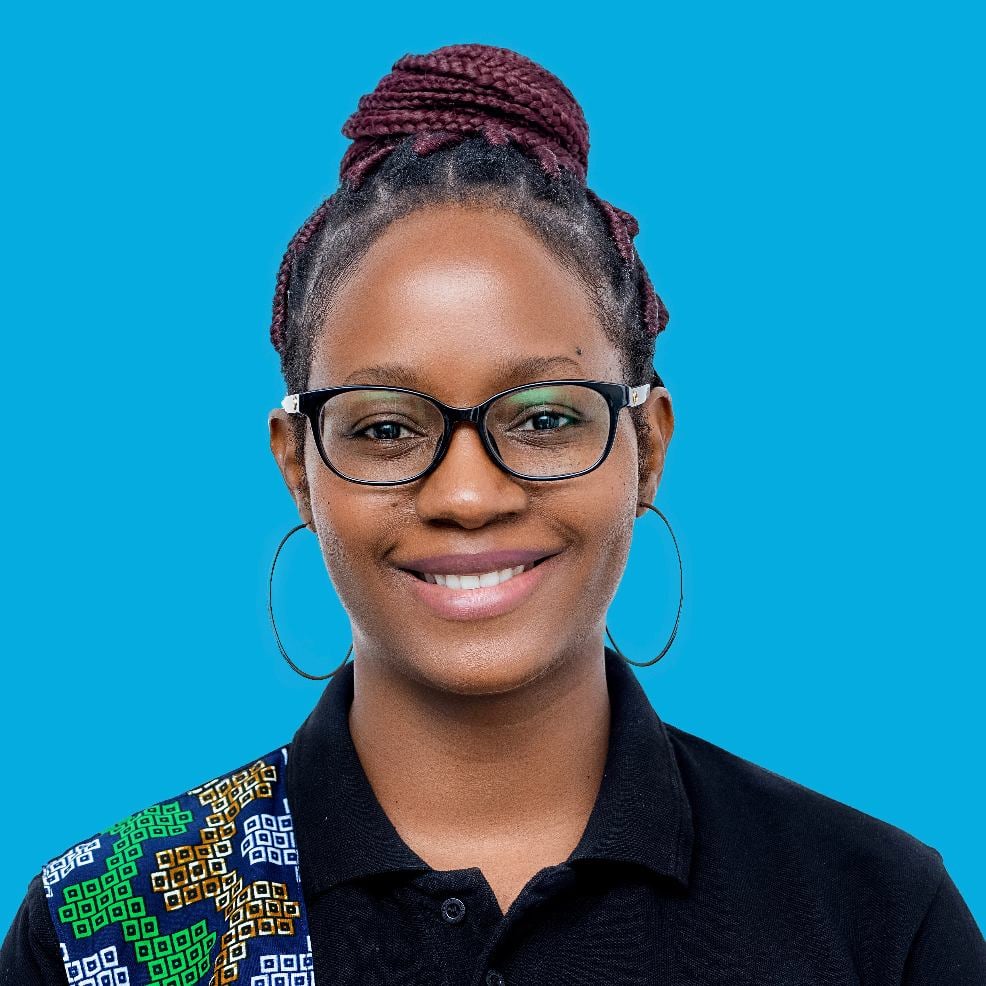 Evelyn Kaingu
Chief Executive Officer
Lupiya
Evelyn Kaingu
Chief Executive Officer
Evelyn Kaingu is an accomplished economist with broad expertise in financial services and technology. With unsurpassed critical thinking, strategic planning, and interpersonal skills, she is adept at cultivating productive industry relationships to advance the understanding of economic impact and future actions. Evelyn has a solid background and interest in providing accessible fintech, serving marginalized communities, and remote locations.
Evelyn Kaingu started Lupiya in 2016 with just USD500 after failing in her trading business due to lack of access to capital. Rather than being disheartened she was inspired to solve the problem by creating a business that evens the odds of access to capital in Africa. This was after she realized that 65% of the adult population (70% of which are women) in Africa lack access to capital, causing over 1 million small businesses to shut down every year.
As the co-founder and CEO of Lupiya in Zambia, Evelyn raised an impressive investment of USD 5 million and grew the business to serve over 16,000 marginalized customers. Her extensive knowledge of economics was leveraged to create a functional digital financing model for marginalized women, making financial services accessible to those who need it the most.
Evelyn's experience as a data consultant at the World Bank and as a finance and admin manager at the SPAR retail group provided her with expertise in economic analysis, project management, financial reporting, and team leadership.
Evelyn holds a Bachelor of Arts in Economics from the University of Cavendish in Lusaka, Zambia. Her dissertation on the impact of cross border trading on small businesses was among the top in her class.
Evelyn has been honored with several awards, including being selected for the Enygma Fund 1st Cohort, where Lupiya was one of the 11 businesses out of 900 across Africa to receive a $1m investment. She has also been a speaker and exhibitor at the Botswana Innovation Summit and the Afro-Asia Fintech Festival, and was the first runner up in the GIST Catalyst Global Pitch Competition from a total of 3000 applicants. Evelyn Kaingu is an Alumni of the prestigious Google Black Founders Fund.
Evelyn Kaingu is an alumna of the following US State Department programs: WECREATE, Academy for Women Entrepreneurs (AWE) and the Global Entrepreneurship Summit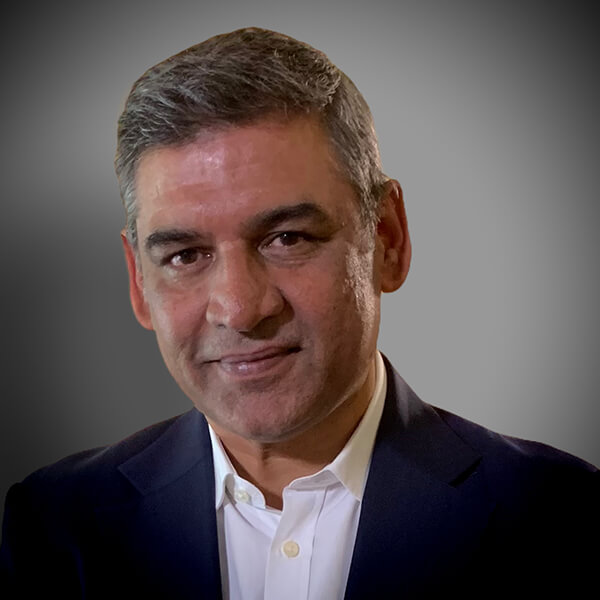 Gautam Bhardwaj
Co-founder & Director
pinBox Solutions
Gautam Bhardwaj
Co-founder & Director
Gautam Bhardwaj is a social entrepreneur and an Ashoka Fellow. He is co-founder of pinBox Solutions, Singapore. pinBox is the only global social pensionTech and expert advisory firm committed exclusively to supporting digital micro-pension inclusion in Asia, Africa and Latin America. Over the last 25 years, he has worked closely with several governments, regulators, development agencies, DFS stakeholders and financial institutions to help design, build and deploy inclusive micro-pension policies, products, platforms and programs that enable non-salaried women and youth to accumulate savings for their old age.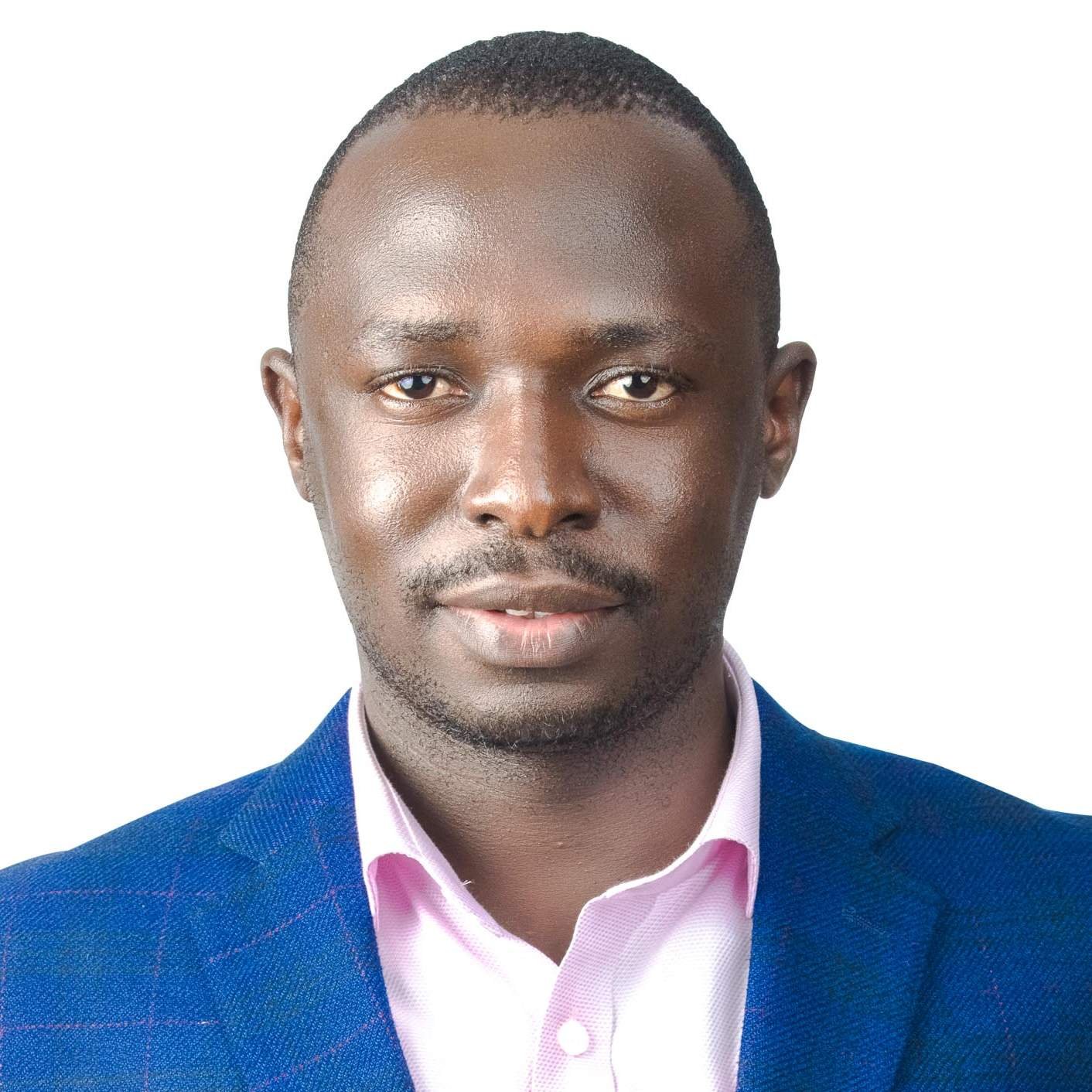 Innocent Kawooya
Chief Executive Officer
HiPipo
Innocent Kawooya
Chief Executive Officer
Innocent Kawooya is co-founder and CEO of HiPipo. Founded in 2005, HiPipo is an established champion of digital and financial inclusion. The company is known for championing digital innovation and Instant, Inclusive Payment Systems (IIPS) across Africa under the HiPipo Include Everyone Program.
He is a FinTech & financial inclusion specialist, a women empowerment advocate, Internet entrepreneur, Computer programmer, film producer, humanitarian & entertainment executive. He stood as Kampala City Lord mayoral candidate in 2021.
He was awarded CEO of the Year 2021-2022 by TIG Network Afrika. In 2023, he was voted by the Mojaloop Community Council as Co-Chair for the second time in three years. In October 2022, HiPipo was crowned among the world's Top 20 companies escalating innovation in the digital financial services market by the Global Business Leaders Magazine. HiPipo was also awarded the Best Financial Inclusion Organization in East Africa at the FinTech Awards 2022 by Wealth & Finance International. #MadeOfGOD!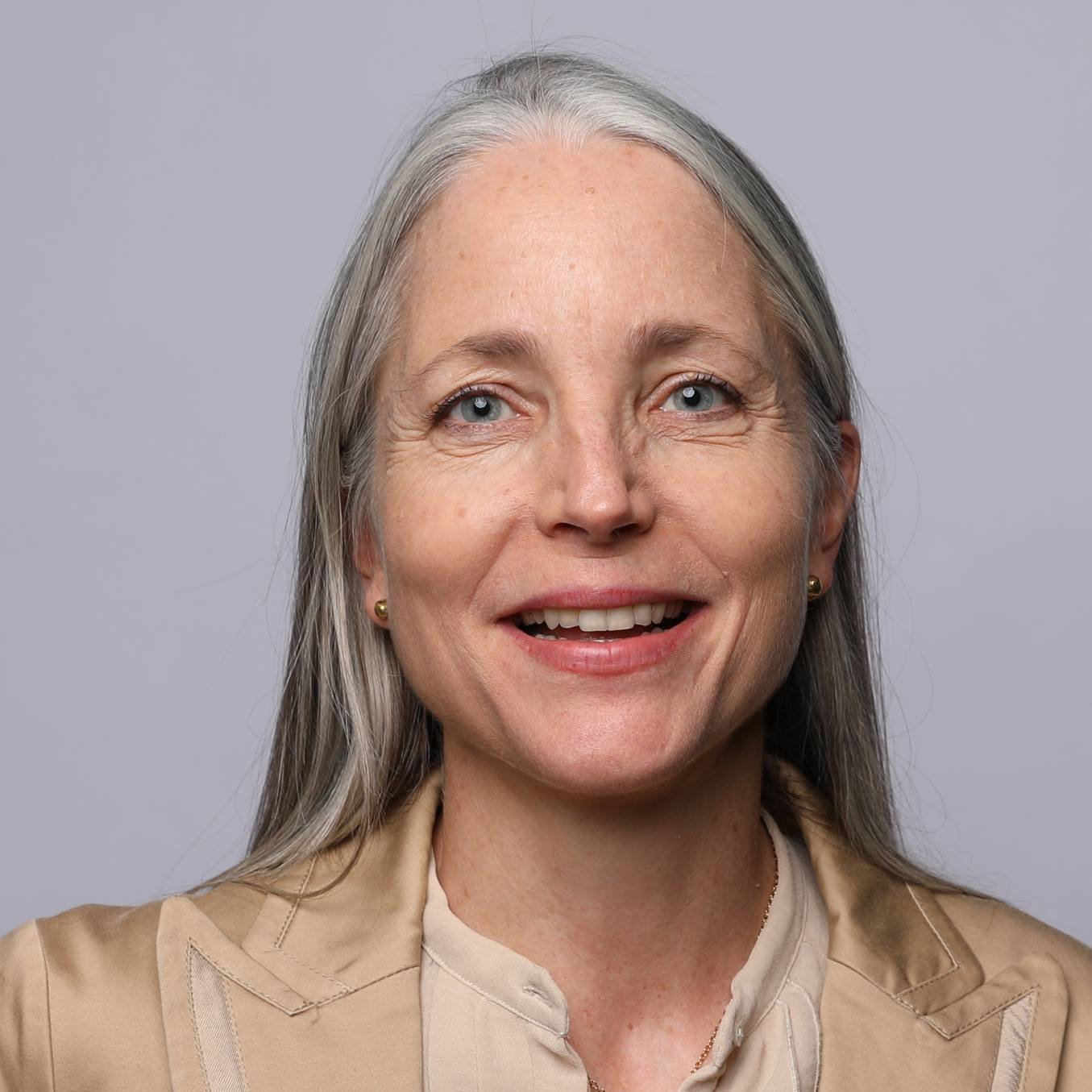 Irene Arias Hofman
CEO
IDB Lab
Irene Arias Hofman
CEO
Irene Arias Hofman is the CEO of IDB Lab, the innovation laboratory of the Inter-American Development Bank Group, the leading source of development finance for Latin America and the Caribbean. The purpose of IDB Lab is to drive innovation for inclusion by supporting early-stage entrepreneurial solutions capable of transforming the lives of vulnerable populations.
Previously, Irene worked for 20 years at the IFC, the private sector arm of the World Bank Group, where she managed the Financial Institutions Group and also the LAC region with its 16-billion-dollar portfolio. Her focus has been on innovation and technology, venture capital, and organizational development.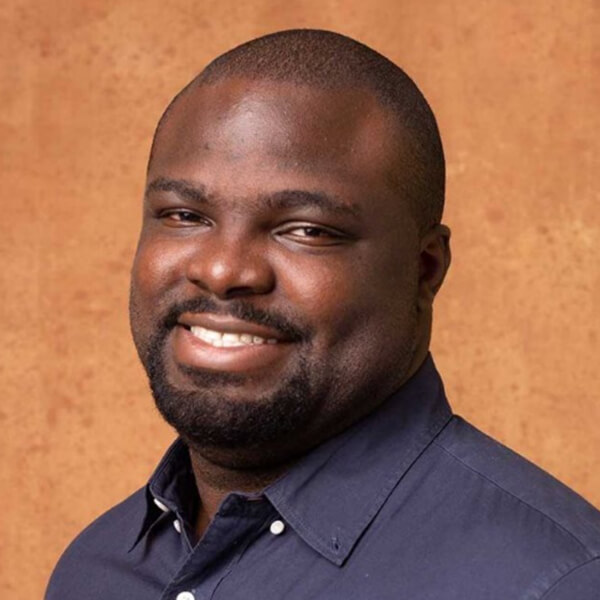 Iyinoluwa Aboyeji
Founding Partner & Chief Executive Officer
Funds for Africa's Future (Future Africa)
Iyinoluwa Aboyeji
Founding Partner & Chief Executive Officer
Iyinoluwa Aboyeji is an investor and entrepreneur in the public interest. He is passionate about partnering with mission driven innovators and investors building an African future where prosperity and purpose is within everyone's reach. He is currently the CEO and General Partner of The Funds for Africa's Future an early-stage venture capital firm with a portfolio of over 100 companies collectively worth over $6 billion dollars.
Prior to founding the Fund, he was the founding CEO of Flutterwave, a billion-dollar global payments platform connecting African businesses and individuals to the global economy. Flutterwave is currently Africa's most valuable startup processing payments of over $1billion dollars in payments every month and backed by global investors like Y Combinator, Greycroft, Mastercard, Visa and Tiger Global amongst others. He was also the co-founder of Andela, a billion-dollar business which matches Africa's top engineering talent to global technology companies. Andela is also backed by top global investors like Spark Capital, Google Ventures, Chan Zuckerberg Initiative and Softbank amongst others.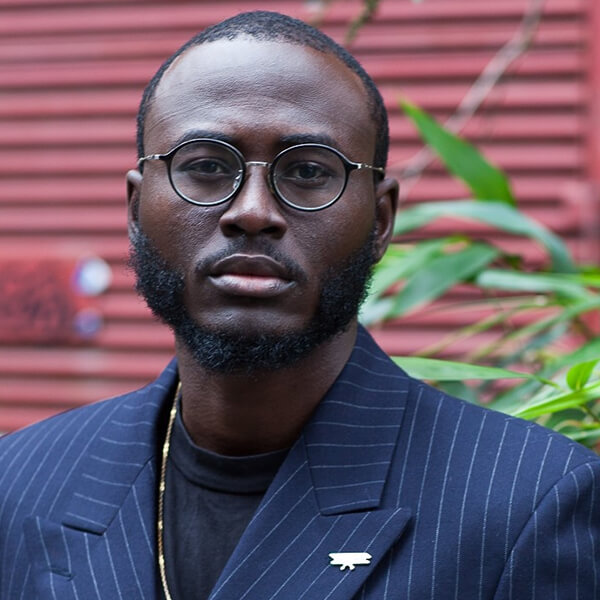 Jasiel Martin-Odoom
Africa Investment Officer
Accion Venture Lab
Jasiel Martin-Odoom
Africa Investment Officer
Jasiel Martin-Odoom is the Africa Investment Officer at Accion Venture Lab. In this role, Jasiel is leading Venture Lab's Africa business, investing in innovative, inclusive fintech solutions, and supporting Venture Lab's portfolio companies to scale their growth and impact further.
Prior to joining Accion, Jasiel was the Senior Investment Associate at Unreasonable Collective, a pledge fund focused on channeling diverse capital and support to Series A climate-tech companies globally. Jasiel also has experience providing portfolio support to over 100 growth-stage founders with fundraising and strategic support in the UK and EMEA.
Jasiel holds an MPA in Social Impact, Innovation, and Investment from NYU's Robert F. Wagner Graduate School of Public Service.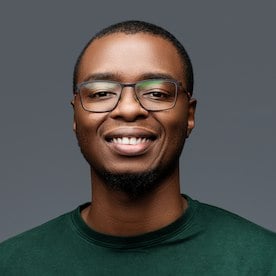 José Samo Gudo
Chief Executive Officer
Roscas Financial Services
José Samo Gudo
Chief Executive Officer
José Samo Gudo is the Founder and CEO of Tablu Tecnologias, a company focused on the development of digital solutions for emerging markets.
Responsible for the development ROSCAS the largest platform used to digitize savings groups in Mozambique with more than 130,000 active members, as well as MoDI an award-winning open banking solution.
He is also a founding member of Fintech.MZ (Association of FinTech's of Mozambique) and serves as Vice-President of Studies, Projects, Regulation, and Financing.
José led the implementation of the digital onboarding process for SIM registration pioneered by Vodacom Mozambique's while leading its Subscriber Provisioning and Administration department, where he managed the operations that allowed for more that 30,000 daily subscribers to be onboarded.
He also led the Business Development and Products/Services teams for Vodafone M-Pesa Mozambique, where led the first interoperability project between a Bank and a Mobile Wallet in the country.
José holds a degree in Computer Science and IT Engineering from the Higher Institute of Science and Technology of Mozambique (ISCTEM), as well as a Master degree in Innovation and Entrepreneurship from the French University HEC Paris.
He also holds many certificates from the Digital Frontiers Institute such as markets marketing in emerging markets, leading digital money markets, mobile money operations, digital identity, digital money, cybersecurity, and others.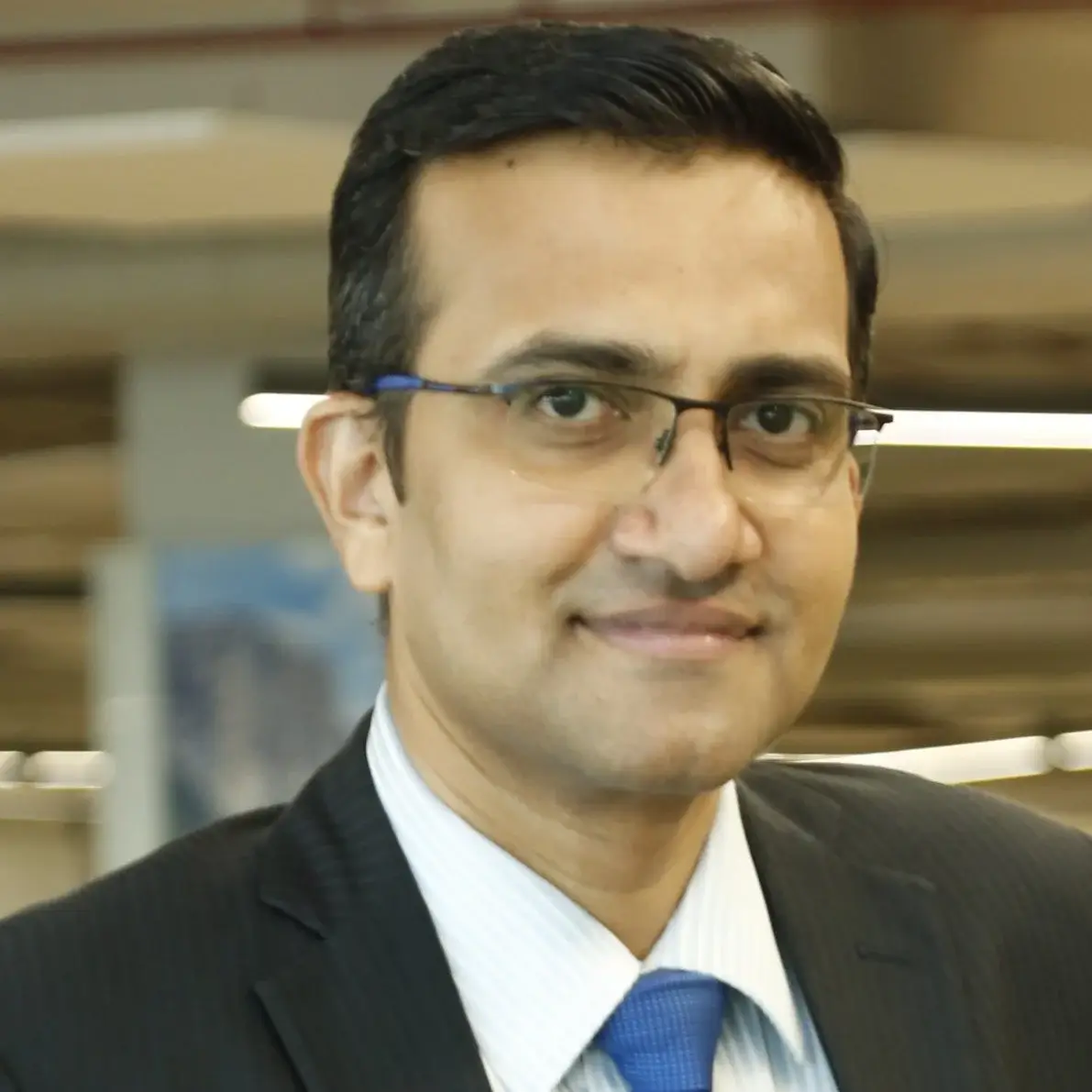 Joseph Joshy C J
Chief Technology Officer
International Financial Services Centres Authority (IFSCA)
Joseph Joshy C J
Chief Technology Officer
Joseph Joshy is the Chief Technology Officer at International Financial Services Centres Authority (IFSCA), a unified financial sector regulator for IFSCs established as a statutory authority by the Government of India. He is a Senior Technology Leader driving FinTech, Supervisory Technology (SupTech) and other strategic initiatives including contributing to the FinTech Agenda at India UK Financial Partnership, India US Financial Regulatory Dialogue, India - Japan Macroeconomic Policy Dialogue, Global Financial Innovation Network (GFIN), Inter Regulatory Technical Group (IRTG) on FinTech under the Financial Stability and Development Council - SubCommittee (FSDC - SC), FinTech bridges with Overseas Regulators [like Monetary Authority of Singapore (MAS)] among others. He is the architect of the unique FinTech Entity Regulatory Framework which provides regulatory authorization to FinTechs and TechFins at GIFT IFSC.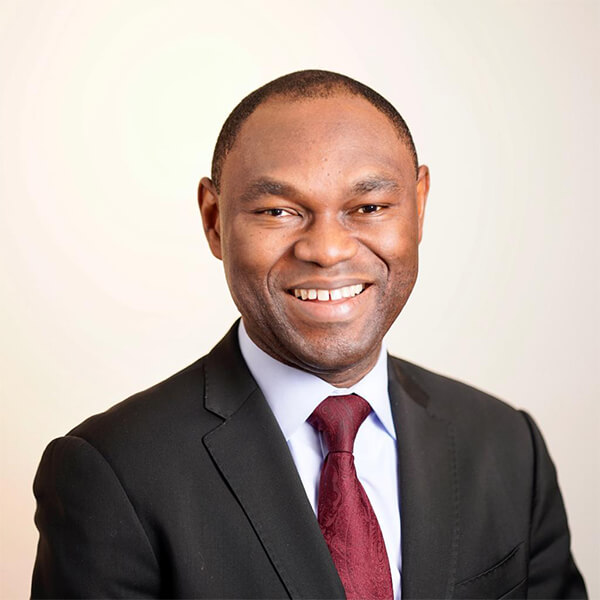 Dr Kingsley Obiora
Deputy Governor, Economic Policy
Central Bank of Nigeria
Dr Kingsley Obiora
Deputy Governor, Economic Policy
Dr. Obiora is Deputy Governor (Economic Policy) in the Central Bank of Nigeria, having served as an Alternate Executive Director in the International Monetary Fund (IMF) in Washington DC, USA. In this capacity, he was a member of the Executive Board, collectively responsible for conducting the daily operations of the IMF. He also assisted to represent the interests of 23 African Countries, including Nigeria, at the Board.
He first joined the IMF through the globally competitive "Economist Program" in 2007 and worked in both the European Department as well as the Strategy, Policy, and Review Department, whilst carrying out extensive work on exchange rate assessment, debt sustainability analyses, decoupling and spillovers, real sector analyses, as well as several reviews of Financial Sector Assessments. Prior to this, Dr. Obiora worked at the West African Monetary Institute in Accra, Ghana and the Centre for Econometric and Allied Research at the University of Ibadan.
While on secondment from the IMF, Dr. Obiora simultaneously worked as Technical Adviser to the Nigeria's National Economic Management Team as well as Special Assistant to the President Jonathan's Chief Economic Adviser from October 2011 to May 2014. During this time, he played key roles in helping shape the country's economic policies on several fronts, including on energy subsidies, power sector reform, measurement of job creation, architecture of development financing, diversification of the economy, oil price benchmarking in the budgetary process, regulatory framework for doing business, port reform, and asset-based economic mapping and modeling.
From June 2014 until July 2018, Dr. Obiora served as Special Adviser on Economic Matters to the Governor of the Central Bank of Nigeria (CBN). During this role, he contributed to the overall analytical and policy work of the CBN, bringing his extensive international and domestic economic experiences to bear in helping the Bank understand the ramifications of, and deal with spillovers from, the external shocks emanating from the significant drop in global oil prices.
Dr. Obiora has a first degree from the University of Benin as well as Master's and Doctorate degrees in Economics from the University of Ibadan, Nigeria.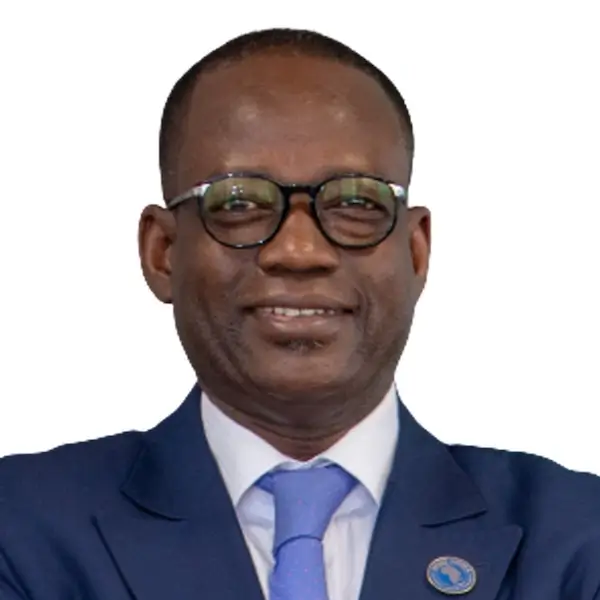 Lacina Koné
Director General / Chief Executive Officer
Smart Africa Secretariat
Lacina Koné
Director General / Chief Executive Officer
Mr. Lacina Kone, is the Director General and Chief Executive Officer of Smart Africa having joined the organisation in March 2019.
He oversees the process of defining and advancing Africa's digital agenda and has overseen the development of continental blueprints for Africa on Digital Identity, ICT Start-ups and Innovation Ecosystems, Smart Villages and the definition of Africa's Smart Broadband 2025 Strategy in addition to advancing additional key continental initiatives. In recognition for this work, Mr. Koné has been recognized in 2021 as 12th among the 50 personalities advancing Africa's digital transformation.
Prior to that, Mr. Koné was the advisor to the Prime Minister of the Republic of Côte d'Ivoire (2017-2018), in charge of Digital Transformation and Public Reforms, and was also the advisor to the President from 2011-2017. Mr. Kone is a professional of ICT industry with over 25 years experience in the telecommunications, satellite and intelligent transport system. Prior to that, Mr. Koné held during his career several high level technical and managerial positions with prestigious firms such as Booz Allen Hamilton and Intelsat.
Mr. Kone is a graduate of three continents. United Arab Emirates, he obtained a bachelor's degree in electronic engineering, in the UK, it has validated its Polytechnique rank at the University of Brunel, and the United States, his MBA from George Washington University.
He also sits on the advisory boards of Benya Capital in Egypt and Townlabour Technologies in the USA and he is also a Commissioner in the Broadband Commission for Sustainable Development (BBCOM).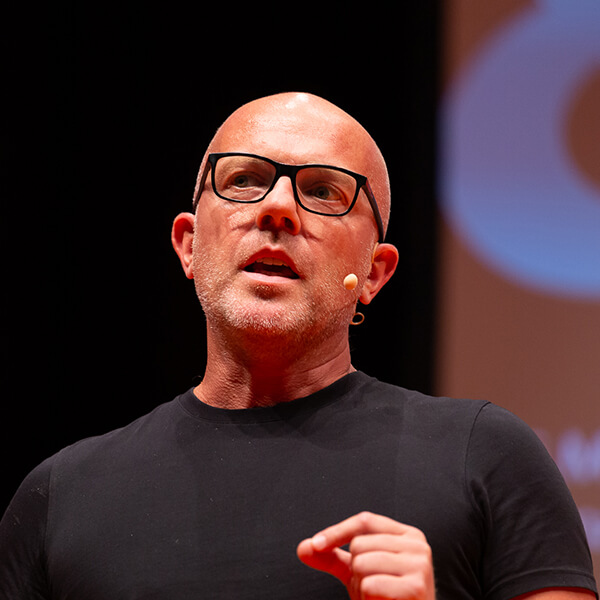 Matteo Rizzi
Co-Founder, Investor & Author
FTS Group
Matteo Rizzi
Co-Founder, Investor & Author
Matteo Rizzi is an unconventional entrepreneur with two decades of experience in Financial Services, constantly referred amongst the top executives in the industry. He spent 13 years at SWIFT - where he co-founded Innotribe, the innovation arm of the cooperative, launching the first global startup challenge. Since 2013, he has a FinTech Investor and/or Venture Partner role with global VCs and CVCs (20+ deals, 5 exits). In 2015, he co-founded FinTechStage (now FTSGroup.eu) - a platform for Investors and Innovators to boost FinTech innovation globally. In 2019, Matteo founded Timepledge.org a global initiative to foster financial inclusion and entrepreneurship. The same year he launched Breaking Banks Europe (as the Executive Producer). He is the author of "The FinTech Revolution" and "Talents & Rebels" and is fluent in 5 languages.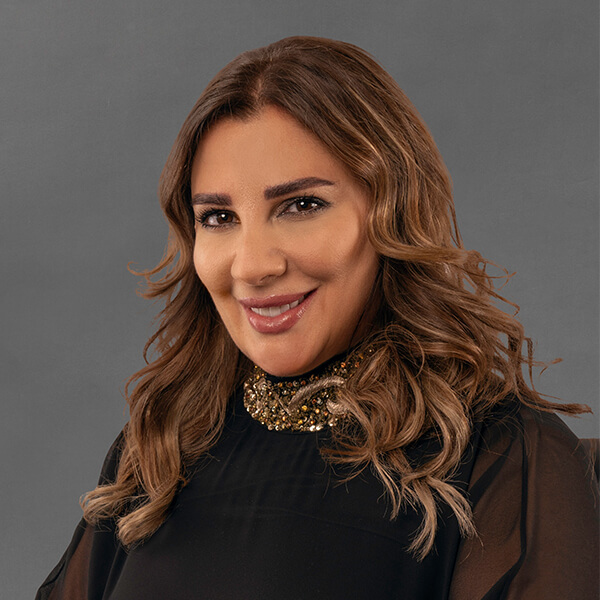 Mirna Sleiman
Founder & Chief Executive Officer
FinTech Galaxy
Mirna Sleiman
Founder & Chief Executive Officer
Mirna SLEIMAN is the founder, CEO, and member of the Board of Directors of FinTech Galaxy Limited, a global platform that fuels innovation in financial services, drives ecosystem collaboration and facilitates Open Banking/Finance API integration between Financial Institutions and fintech companies.
She has more than 15 years of experience in government relations, business strategy, digital communications, and journalism. She managed public sector business for Thomson Reuters across 22 MENA countries and partnered with international organisations to promote innovation and social change. She spent more than 10 years as a financial journalist with Reuters, Dow Jones, The Wall Street Journal, and Zawya.
Ms. Sleiman holds an Executive MBA from City University of London in Innovation and Entrepreneurship. She is certified from MIT University in Fintech and e-commerce, in Digital Marketing and Communications from Columbia University and in Digital Transformation Strategies from Cambridge University.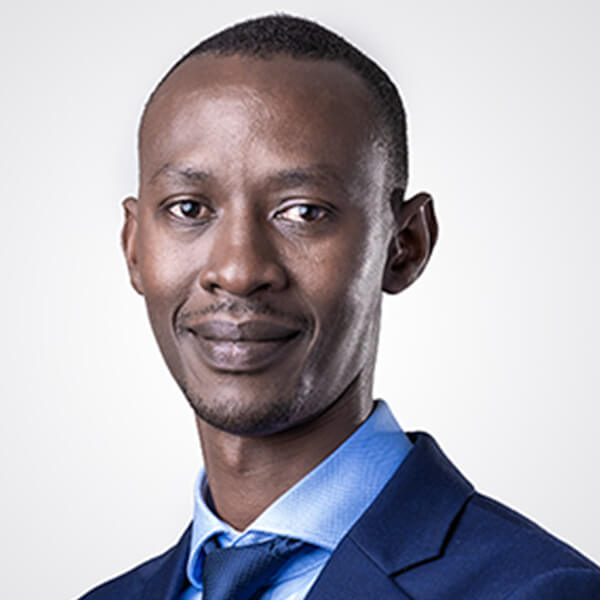 Nick Barigye
Chief Executive Officer
Rwanda Finance Limited
Nick Barigye
Chief Executive Officer
Nick Barigye is the Chief Executive Officer of Rwanda Finance Limited, the company promoting and developing Rwanda as a leading financial destination for international investment and cross-border transactions in Africa.
Nick is a finance and investments professional with a track record of managing successful companies in Africa over the last 15 years.
Prior to joining Rwanda Finance, Nick was the Managing Partner of Karisimbi Business Partners, an Africa-focused investment and advisory firm. From 2008 to 2014, he was a Senior Executive at Crystal Ventures, the largest investment company in Rwanda.
Nick is the Non-Executive Director of Green Hills Academy.
Nick holds an MBA in Strategic Management from Strathmore Business School in Kenya and a Bachelor of Business Administration in Finance from the National University of Rwanda.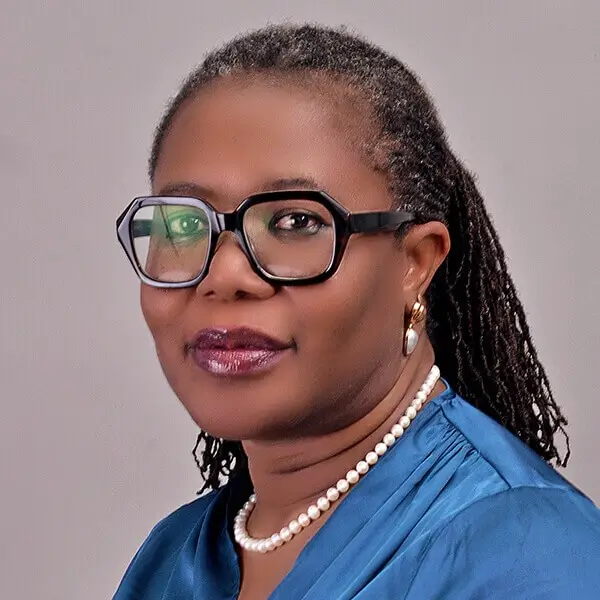 Professor Olayinka David-West
Associate Dean & Professor of Information Systems
Lagos Business School
Professor Olayinka David-West
Associate Dean & Professor of Information Systems
Olayinka David-West is a Professor of Information Systems with professional experience in the IT and financial services industry and a passionate advocate for digital transformation and inclusive finance. Her research and practice engagements involve policy and strategic management interventions towards digitally transformed businesses and society.
Professor David-West is actively engaged in the implementation and effective use of IT in business organisations and governments; focusing on organisational design and business transformation challenges. In addition, she focuses on digital policy formulation. While her goal remains to optimise the effective use of ICTs, her experiences span multiple domains including, but not limited to software selection practices, change management, strategic planning, IT Governance, and IT competency assessment across various industry sectors. With contextual knowledge in emerging markets, she has developed approaches to plan, design, implement, manage, measure, and sustain changes in business processes and work practices as a result of IT systems deployments. In government, this practical knowledge has been employed in the analysis and development of policies, especially in local content, broadband and financial inclusion.
Professor David-West is a thought leader and active participant in the Fintech (IT, financial services and regulation) and financial inclusion ecosystems. With the support of the Bill & Melinda Gates Foundation (BMGF), she leads the Sustainable and Inclusive Digital Financial Services (SIDFS) initiative, a research and advocacy programme dedicated to enhancing financial inclusion in Nigeria. With her technical knowledge and communication skills, she frequently facilitates active discussions in the capacity of technical Master of Ceremony (MC), panel discussion moderator and interlocutor. She has led consulting engagements for organisations including the Alliance for Financial Inclusion (AFI), the World Bank Group (WBG) and Microsoft Nigeria. She is the author of several academic papers, technical reports and case studies.
Professor David-West advocates engendering male-dominated industries and mentors young women in STEM. She has featured on the Tech Women of Lagos exhibition, listed among the Leading Women in Nigeria's Financial Technology Industry, and profiled in FintechTimes as a leading African financial inclusion expert.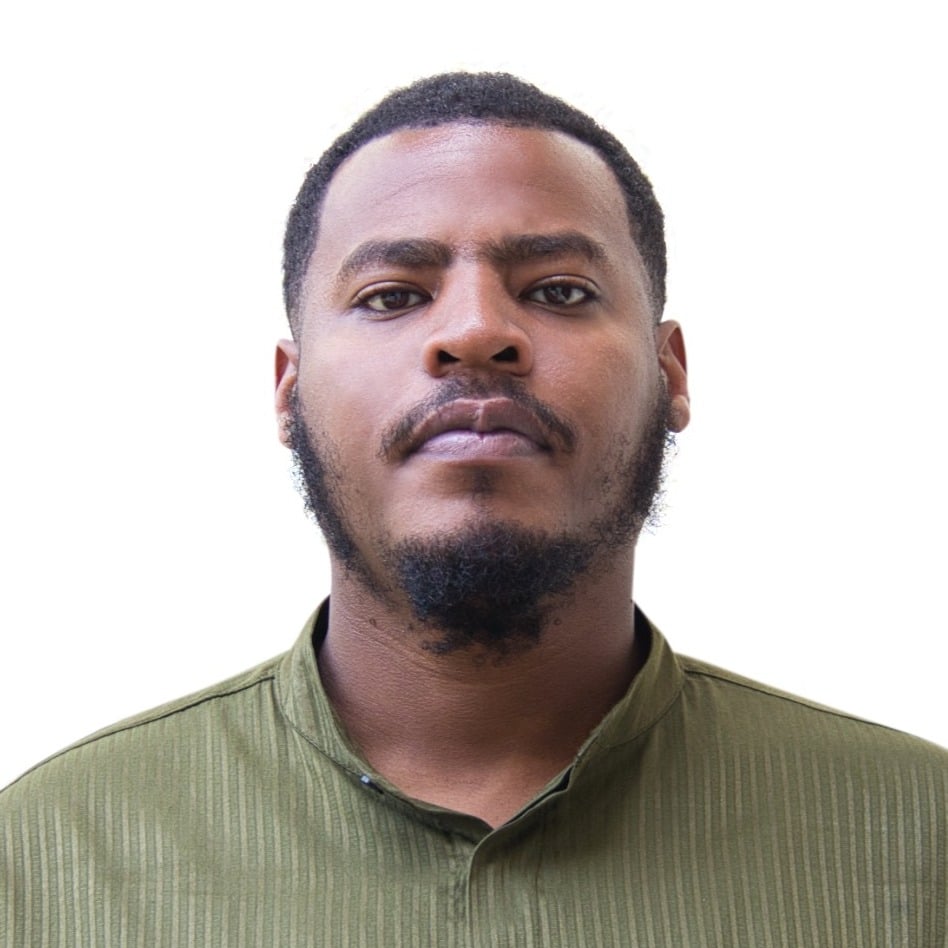 Phillip Ngarambe
Co-founder
AC Group
Phillip Ngarambe
Co-founder
Philip is the Co-founder and Director of Global Operations at AC Group Ltd, a company providing smart transport solutions. Within 9 years of operations, AC Group has been able to digitise public transport payments, provide Wi-Fi on all public buses, and provided visibility for bus operators in Kigali to recover more than 45% of their revenues. AC Group has created more security, efficiency, and convenience for the commuter, transforming public transport.
Being at the forefront of innovation, AC Group today has over 1.8 Million clients in Rwanda. Other clients & partners include; The World Economic Forum, African Union, and Smart Africa. Phillip's areas of expertise include aligning with disruption, discovering jobs to be done, organising for innovation, maintaining a disruptive scope, managing the strategy development process, product development and management, business development, and smart public transport solutions management.
He specialises in design thinking, implementation, and smart transport solutions in Africa. From his previous roles as a consultant, Philip has a vast knowledge of the public transport ecosystem which includes, logistics management, route network planning, and operations management of public transport. Currently, Philip is working on creating more value for Tap&Go cardholders and introducing an ecosystem for EV buses in Rwanda. Philip has an academic background in Innovative disruption and has undertaken the Harvard Business school program on disruptive strategy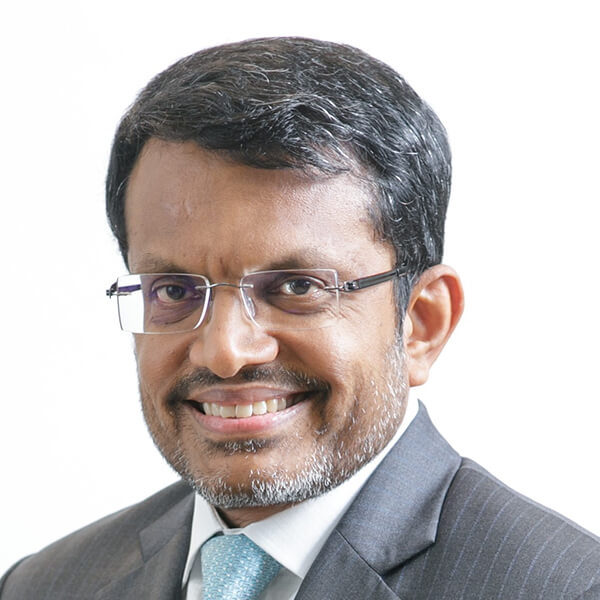 Ravi Menon
Managing Director
Monetary Authority of Singapore (MAS)
Ravi Menon
Managing Director
Mr Ravi Menon was appointed Managing Director of the Monetary Authority of Singapore (MAS) in 2011. He was previously Permanent Secretary at the Ministry of Trade & Industry and Deputy Secretary at the Ministry of Finance.
Mr Menon began his career at MAS in 1987. During his 16 years in MAS, he was involved in monetary policy; econometric forecasting; organisational development; banking regulation and liberalisation; and integrated supervision of complex financial institutions. Mr Menon spent a year at the Bank for International Settlements in Basel, as a member of the secretariat to the Financial Stability Forum. A recipient of the Singapore Government's Meritorious Service Medal and Public Administration (Gold) Medal, Mr Menon has served on a variety of boards in the public, private, and people sectors in Singapore. On the international front, Mr Menon chairs the Network of Central Banks and Supervisors for Greening the Financial System as well as Chair of the Glasgow Financial Alliance for Net Zero APAC Network Advisory Board. He is also a member of the Financial Stability Board (FSB) Steering Committee. Mr Menon holds a Master's in Public Administration from Harvard University and a Bachelor of Social Science (Honours) in Economics from the National University of Singapore.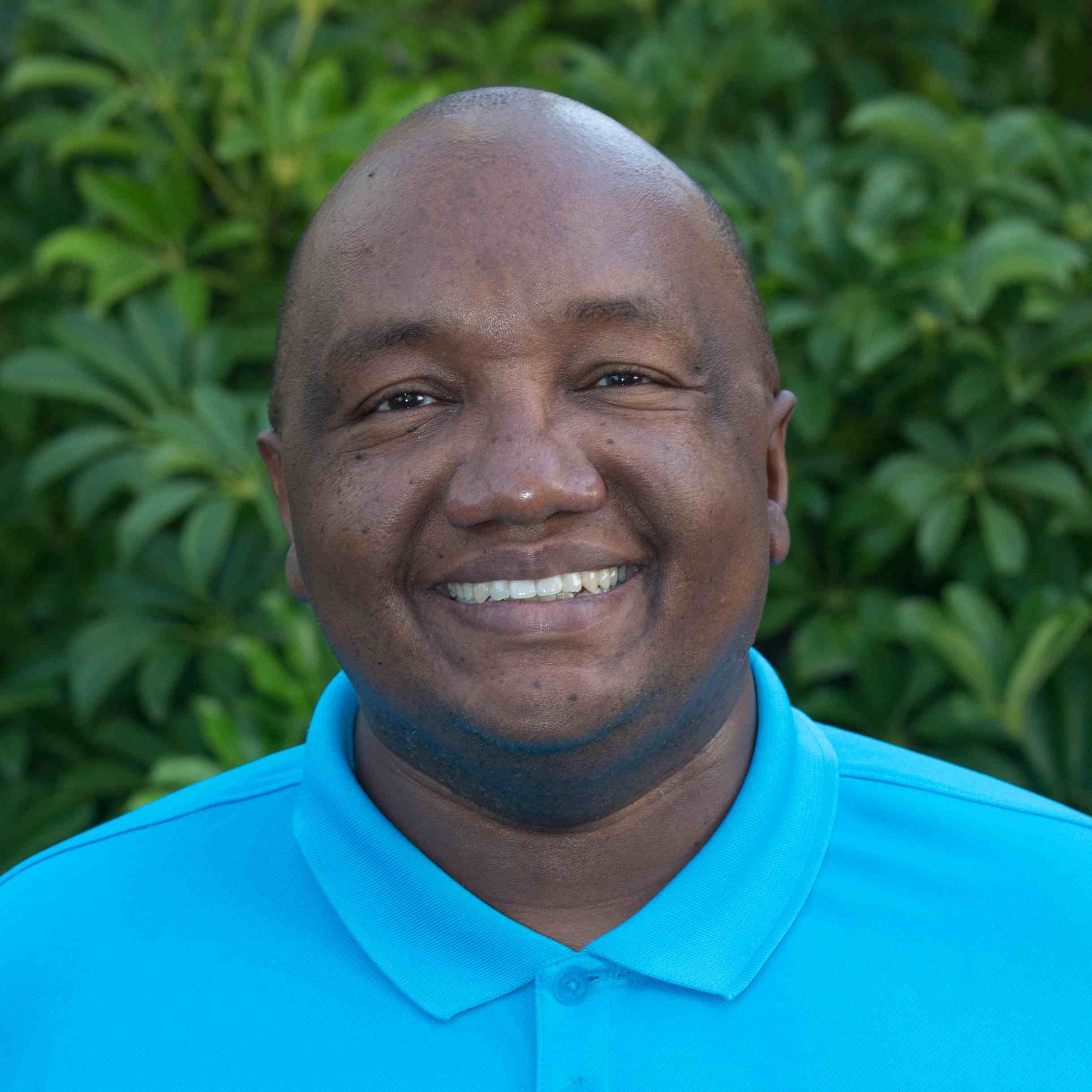 Robert Karanja
Senior Director
Co-Develop
Robert Karanja
Senior Director
Robert leads Co-Develop's investments and strategic partnerships in Africa working closely with the global investments team.
Robert is passionate about responsible technology and previously led Omidyar's portfolio of investments in Digital Identity. At Omidyar his investment strategy included working closely with Governments, Multi-lateral agencies, civil society and research institutions that explored exciting areas of work including encrypted messaging platforms, data privacy, digital rights, digital transformation and E-Government.
Robert also currently serves as an Advisory Council Member for California State University's Cybersecurity Program. The council works collaboratively to provide constructive feedback and strategic direction to guide quality improvement and assess program efficacy.
He is also serving on various boards including B Lab East Africa and Select Africa Limited where he provides strategic and advisory oversight to both organizations.
Robert holds an MBA in Strategic Management from Moi University and a BCom in Entrepreneurship from the University of Northern British Columbia.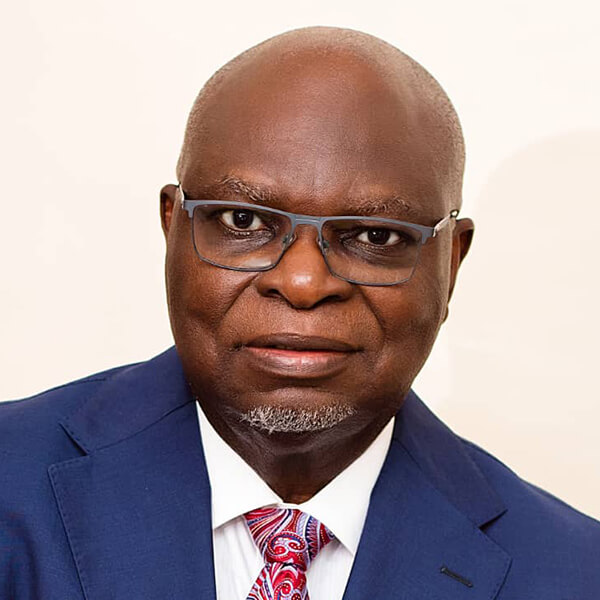 Dr Segun Aina
President
Africa Fintech Network
Dr Segun Aina
President
Dr. Segun Aina OFR is an internationally rated FinTech thought leader and innovation ecosystem builder, global professional banking leader, regulatory technology enthusiast, serial entrepreneur, and respected futurist.
With three decades of distinguished banking career in three banks including six-year tenure as Bank CEO with a focus on technology as an enabler of financial services, Dr Aina is the inaugural Chairman of Global Council of Global Banking Education Standards Board (GBEStB) 2017 to date, former Chairman of Odua Investment Company Limited and past President of Chartered Institute of Bankers of Nigeria (CIBN 2012 to 2014).
Dr Aina is the founding President and Chairman, Board of Trustees of FinTech Association of Nigeria (FINTECHNGR) and founding President of the Africa Fintech Network (AFN), both of which he initiated. In these roles, he has initiated, coordinated, and led the development of regtech and suptech capacity development programs for various regulators in Nigeria and across Africa. He is the Founder/Chairman, The Fintech Institute (TFI) and Opolo Global Innovation Limited, and host of innovation related businesses.
As an innovation ecosystem builder, Dr. Aina who has been variously described as Nigeria's FinTech envoy and Africa's Fintech Grandmaster incubated a number of successful fintech startups and sits on the Boards of various institutions in Banking, Insurance, Agriculture and Technology sectors. He also serves as a member of the UKAfrica Fintech Investment Group, a UK Govt initiative co-Chaired by the Lord Mayor of London and UK Prime Minister Ambassador for Business Fintech.
In addition, Dr Aina's contributions to the academic sector is legendary – he was a member of the pioneer Advancement Board of Obafemi Awolowo University from 2006 to 2012 and is currently Chairman Advancement Board of the Federal University of Technology Akure (2011 to date), co-Chairman National Think Tank on Research for Innovation and Policy (an initiative of the University of Ibadan Research Foundation of which he is a member) and Member, Osun State University Advancement Board.
Dr. Aina is a distinguished alumnus of the University of Lagos, University of Ibadan, INSEAD France, Harvard Business School (HBS), IMD Switzerland, and the Lagos Business School (LBS). He is a Fellow of London Institute of Banking and Finance, Chartered Institute of Bankers of Nigeria, Nigerian Institute of Chartered Arbitrators, Institute of Directors, Nigerian Institute of Management as well as Member, Toronto Region Board of Trade, Canada and Canadian Council for Africa.
He holds the Nigeria National honors of Officer of the Order of Federal Republic (OFR) since 2010 and has received honorary doctorate degrees from four renowned Universities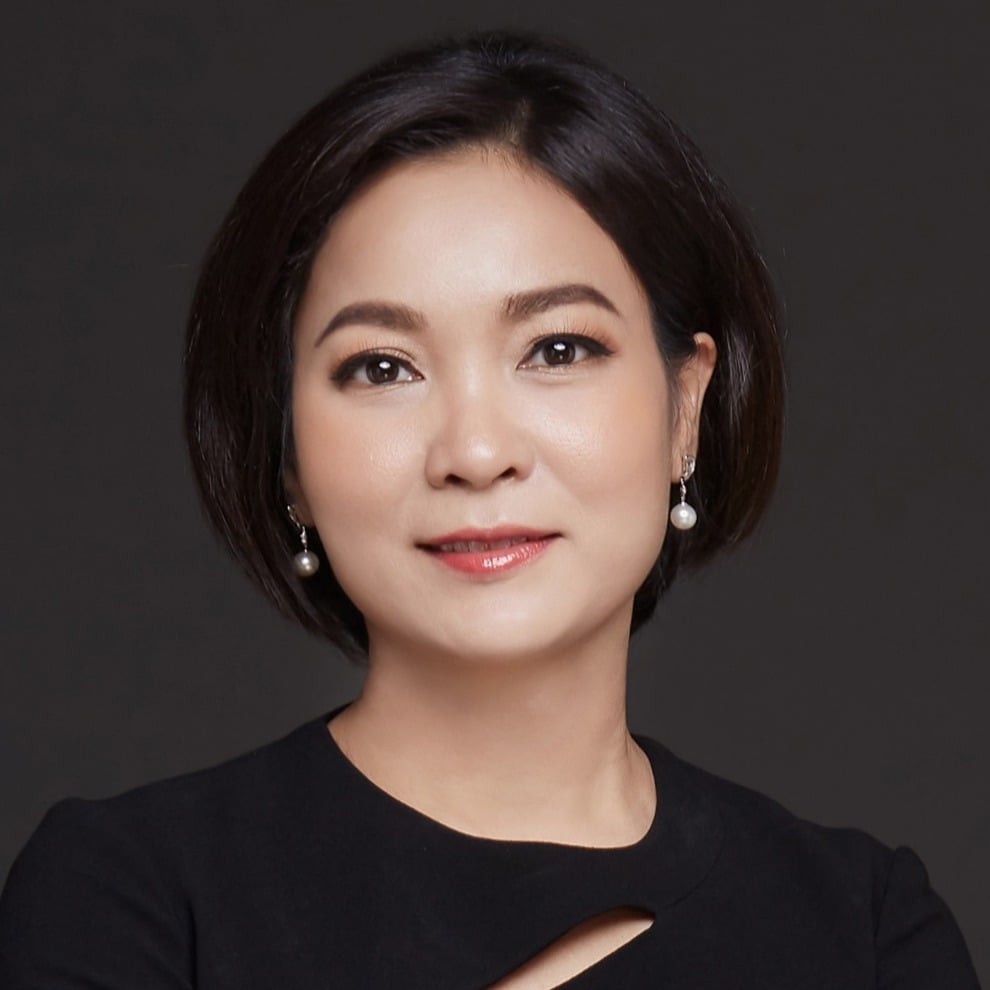 Dr Serey Chea
Deputy Governor
National Bank of Cambodia
Dr Serey Chea
Deputy Governor
Serey Chea is the Deputy Governor of the National Bank of Cambodia. She is passionate about financial inclusion and women economic empowerment. Achievements under her leadership include the establishment of Credit Bureau Cambodia in 2012 that propelled Cambodia's Ease of Access to Finance to number 7 worldwide in 2017 by the World Bank, the introduction of Bakong, a national backbone payment system using DLT allowing interoperability amongst all financial service providers making financial services more accessible and affordable, and the introduction of financial literacy into the general education program. Serey hold a PhD in economics and is a member of the Young Global Leader of the World Economic Forum.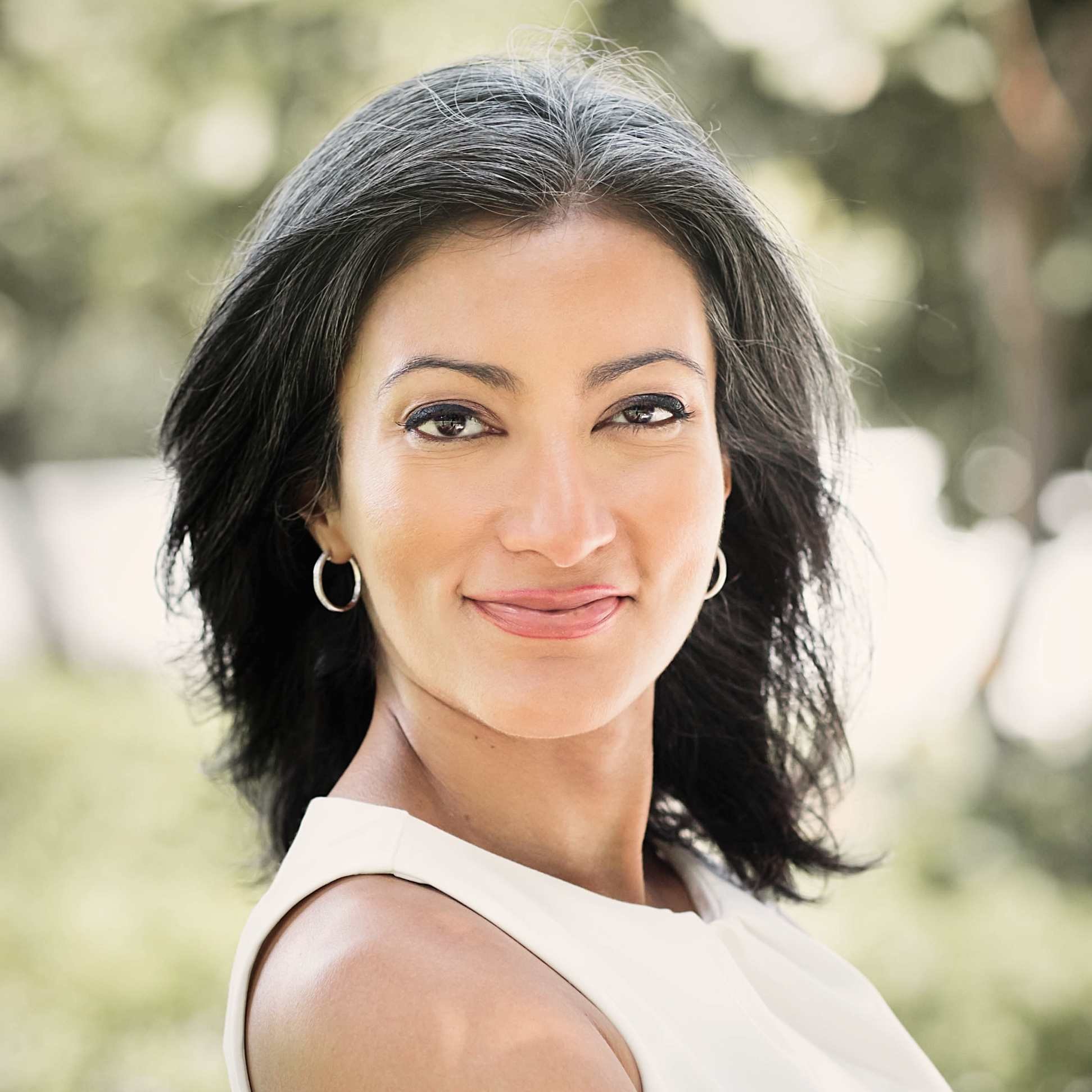 Sharanjit Leyl
International Broadcaster
Elevandi Consultant
Sharanjit Leyl
International Broadcaster
A familiar face on global news channels, Sharanjit Leyl has brought you the news from Asia on BBC World News, Bloomberg Television and the CBC for a quarter of a century. She spent eighteen years with BBC World News, covering business and politics, anchoring from its Asia bureau and from London's Broadcasting House. She regularly anchored live on location on breaking stories such as the Trump-Kim summits, the Hong Kong protests, the missing Malaysian Airlines flight among others, while contributing to BBC World Service radio and the BBC news website. A Singaporean native, she's produced and presented BBC documentaries on TV and radio about her city. Sharanjit now regularly moderates high level debates for the United Nations, the World Bank, the ADB and other multilateral and financial institutions while balancing a board career and advising various companies on media strategy and ESG. She divides her time between Singapore and Bath, UK.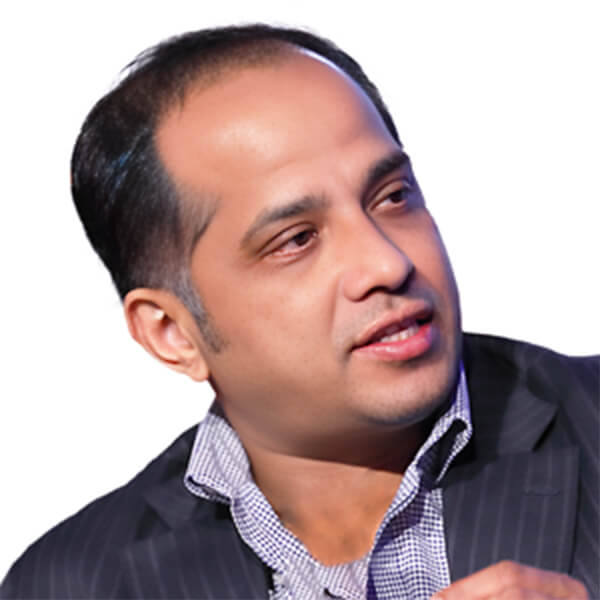 Sopnendu Mohanty
Chief FinTech Officer
Monetary Authority of Singapore (MAS)
Sopnendu Mohanty
Chief FinTech Officer
Sopnendu Mohanty, currently the Chief Fintech Officer at the Monetary Authority of Singapore, is responsible for creating development strategies, public infrastructure, and policies around technology-driven innovation. Mohanty has over two decades of public and private sector experience in technology, operations, digital Finance, and investment strategies.
Mohanty extensively engages with global technology and financial services ecosystems and has championed notable collaborative public goods like API Exchange (APIX), Singapore Fintech Festival, Payment Rails, Data exchange platforms, and experimental programs like UBIN. In addition, Mohanty advises many international global advisory bodies on Fintech, Innovation and Inclusion. Within five years of his leadership, Singapore has become a leading global Fintech hub producing unicorns and home to many vibrant fintech companies.
He has co-authored several patented works in the application of digital technology in Finance and won many industry recognitions.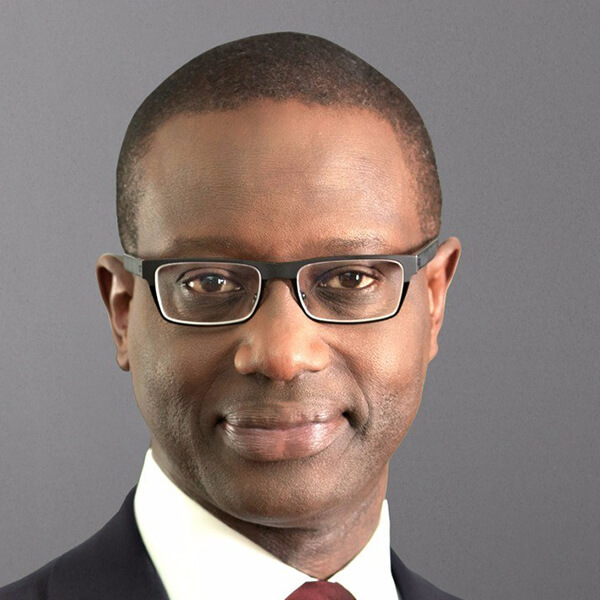 Tidjane Thiam
Board Chairman
Rwanda Finance Limited
Tidjane Thiam
Board Chairman
Tidjane Thiam is the Board Chairman of Rwanda Finance Limited as well as being the Executive Chairman of Freedom Acquisition 1 Corporation. He is also the Chairman of the Audit Committee of the Kering Group, a member of the International Olympic Committee, and a Special Envoy on Covid 19 for the African Union.
Before this, Mr. Thiam was Chief Executive of Credit Suisse from 2015 to 2020 and Group Chief Executive of Prudential plc from 2009 to 2015, after one year as Chief Financial Officer. Between 2002 and 2008, Mr. Thiam held various leadership roles at Aviva after being a partner at the consulting firm McKinsey & Company. From 1994 to 1999, he was Chief Executive of the National Bureau for Technical Studies and Development and subsequently Secretary of Development and Planning for Côte d'Ivoire.
Mr. Thiam co-chaired the World Economic Forum 2016 in Davos and joined the Group of Thirty (G30), a select group of leaders in international finance, in 2015. He has been on the Board of Directors of 21st Century Fox from 2014 until 2019. He was named Chairman of the Board of the Association of British Insurers from 2012 to 2014. In 2018, Mr. Thiam received the Euromoney Award for Excellence 'Banker of the Year'.
Mr. Thiam is a graduate of the École Polytechnique and the École Nationale Supérieure des Mines de Paris and holds an MBA with distinction from INSEAD. Mr. Thiam is a Chevalier of the French Legion of Honour.