The
Capital Meets Policy
DialogueTM, Africa
By Invite Only
Time
Tuesday, 20 June, 9.00-13.30
Venue
Kigali Convention Centre, Kigali, Rwanda
"Where policymakers, capital providers and think tanks converge to shape the future of financial technology."
The rapid pace of technological innovation and adoption has resulted in increased regulatory and policy considerations, which in turn has investors seeking answers. The Capital Meets Policy Dialogue is a timely first-of-its-kind call for policymakers to share their strategic perspectives on FinTech regulations, including sectors of interest and concern as well as their view on emerging risks. Conversely, the Dialogue is an equal measure call for investors to share the likely direction of capital, including sectoral investment outlook, opportunities, challenges, and risks. Above all, the dialogue is an ask for both parties to share expectations more openly.
The Capital Meets Policy Dialogue is by invite-only.
Programme
| Time | Description |
| --- | --- |
| 9.00 | Registration |
| 9.30 - 9.40 | Framing The Capital Meets Policy Dialogue |
| 9.40-10.10 | Keynote Address: The Capital Provider Perspective |
| 10.15 - 11.00 | Fireside: The Policymaker Perspective |
| 11.05 -11.50 | Panel - The Deep-Dive: Thinking Solutions Together |
| 11.55 - 12.20 | Modelling for Inclusive Policymaking: The Think Tank Perspective |
| 12.20- 12.30 | Closing Statement |
| 12.30-13.30 | Lunch and Networking |
9.30 - 9.40
Framing The Capital Meets Policy Dialogue
9.40-10.10
Keynote Address: The Capital Provider Perspective
10.15 - 11.00
Fireside: The Policymaker Perspective
11.05 -11.50
Panel - The Deep-Dive: Thinking Solutions Together
11.55 - 12.20
Modelling for Inclusive Policymaking: The Think Tank Perspective
12.20- 12.30
Closing Statement
12.30-13.30
Lunch and Networking
Agenda
Access the Capital Meets Policy session recordings and insights reports
Access content
Keynote Address: The Capital Provider Perspective
What were the key FinTech investment trends in Rwanda, and broadly, the African continent over the past 2 years?
How did timely policy action, if any, help drive innovation, capital deployment and value creation?
Looking ahead, what are the key sectors in Africa that investors will likely allocate capital to in 2023-2025?
What are critical policy-making bottlenecks that should be addressed (and how) to ensure predictable capital flow, continuous innovation, and long-term value creation?
Fireside: The Policymaker Perspective
What are key recent policy announcements that accelerated innovation and enabled capital flow into FinTech in your jurisdiction?
What was the impact of these actions on the broader economy?
What best practices, if any, enabled an inclusive policy making process?
What new initiatives are being planned to ensure FinTech policy objectives are aligned with market outcomes?
The Deep-Dive: Thinking Solutions Together
With momentum building around FinTech in Africa, how can capital providers and policy makers collaborate to attract more capital to the region?
With the quality of first-time and repeat founders improving, what can capital providers and policy makers do to increase the overall talent pool?
How does the region solve for regulatory fragmentation so as to facilitate faster scaling for FinTechs?
As African financial services undergo a structural shift, do digital bank licenses hold the key to accelerating financial inclusion in Africa?
In the next 3 years, what FinTech sectors will attract the most capital flow, and how aligned are these with policy priorities?
Modelling for Inclusive Policymaking: The Think Tank Perspective
What are examples (global) where value creation objectives of venture capital and financial inclusion policy objectives were achieved concurrently?
What were the key actions taken by policy makers and capital providers in these examples?
Can these be replicated in financial services / FinTech, and how?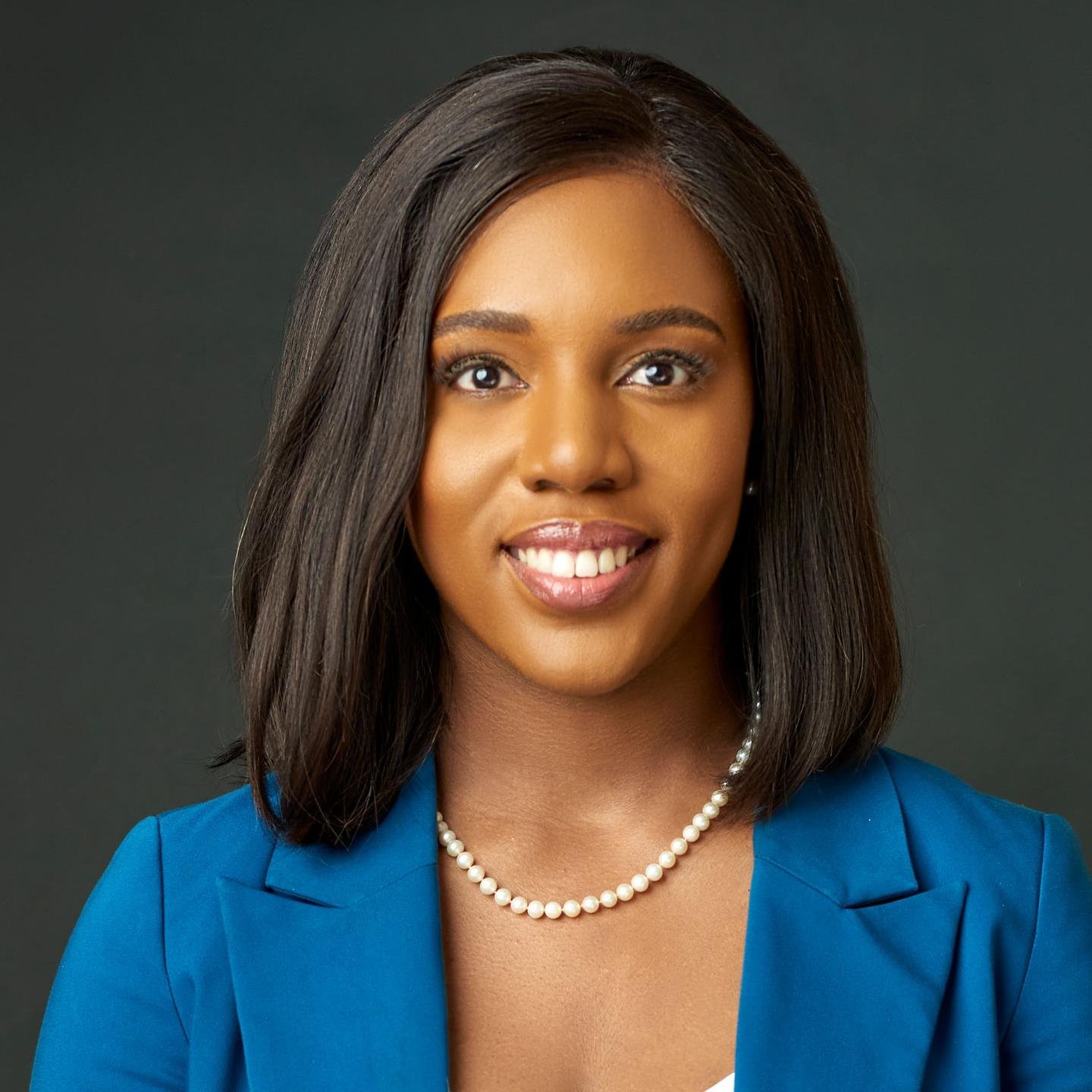 Anna Ekeledo
Executive Director
AfriLabs
Anna Ekeledo
Executive Director
Anna Ekeledo is the Executive Director of AfriLabs - a Network organisation of 400 technology and innovation hubs spread across 52 African Countries and the diaspora; leading the AfriLabs community to achieve its vision of a thriving innovation economy in Africa, and heading a pan-African team to develop initiatives and build multi-stakeholder partnerships that support African innovation hubs and other stakeholders in raising high potential entrepreneurs that stimulate economic growth and social development in Africa.
Anna is an international speaker, trainer, innovation ecosystem builder, and mentor. She is also an advisor, in several advisory roles; is a member of the Africa-Europe Foundation Digital Strategy Task Force, she is also engaged in a High-Level Policy Dialogue on the Science, Technology and Innovation working group AU-EU Science, Technology and Innovation (STI) and a member of the World Economic Forum's Global Future Council on the Future of technology policy.
Prior to joining AfriLabs, Anna was involved in pioneering various impact-driven projects and new business units with organisations such as the Visiola Foundation, Wild Fusion Digital Centre, Google, Lagos Business School - Nigeria, and Ingenico - a French global financial technology company.
Anna has a first-class degree in Psychology from Covenant University, Nigeria and an M.Sc. International Marketing Management from Leeds University Business School, UK.
She has also been recognised as a top African economic and tech leader by bodies such as Choiseul 100 Africa, and Agile 50, the World's 50 Most Influential People Navigating Disruption, by Apolitical and World Economic Forum.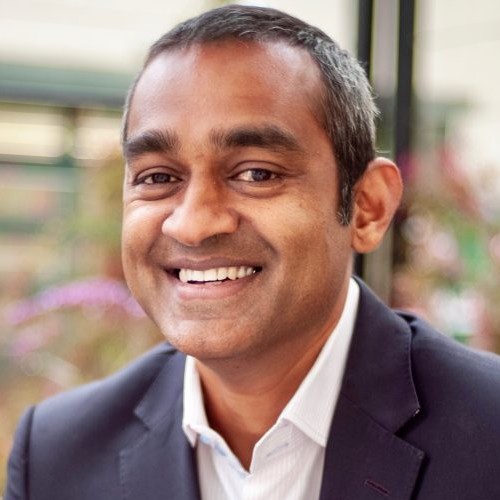 Arjuna Costa
Managing Partner
Flourish Ventures
Arjuna Costa
Managing Partner
Arjuna Costa is driven by a deep compassion for vulnerable populations across the globe, and partners with entrepreneurs using innovative technologies to enhance their customers' financial well-being. He co-manages Flourish, with a primary focus on venture investing across emerging markets in Asia, Africa, and Latin America.
Before Flourish, Arjuna was a partner at Omidyar Network, where he built a global portfolio of early-stage, inclusive fintech companies. Prior to that, Arjuna developed a deep understanding of the potential to radically alter traditional "brick-and-mortar" economics through mobile money solutions for the Bill & Melinda Gates Foundation. Before that, he invested equity and debt in consumer finance companies in emerging markets at The Rohatyn Group, a multi-billion dollar emerging markets investment firm.
In 2003, Arjuna cofounded a $120-million private equity fund focused on the turnaround of distressed commercial banks in Africa. The fund grew out of advising governments on the restructuring and privatization of its banking sector. Arjuna began his career at Lehman Brothers, where he spent five years financing power plants and airports globally.
Arjuna earned an MBA from Harvard Business School and a BA in computer science from Columbia University.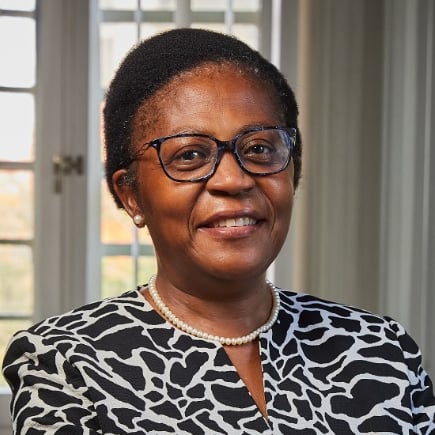 Professor Esselina Macome
Chief Executive Officer
Financial Sector Deepening Moçambique (FSDMoç)
Professor Esselina Macome
Chief Executive Officer
Esselina Macome - Associate Professor at the Eduardo Mondlane University. She holds a Doctoral Degree (PhD), in Information Technologies by University of Pretoria, in South Africa in 2003; she also has a Master Degree (MSc) in Analysis, Design and Management of Information System by London School of Economics and Political Science of the University of London, in 1992. Dr. Macome is Licentiate in Teaching of Mathematics by Paedagogische Hochshule Dresden- Germany, in 1987. In 2016, she concluded an international certification in Leadership for Financial Inclusion offered by Fletcher School. She successful completed the courses on Digital Money, Leading Markets: A Global Tour, Leading for Frontiers, Bitcoin: Back to the Future, Gender, regulating Fintechs, Humanitarian payment, product management all offered by the Digital Frontiers Institute in partnership with Fletcher School as part of the certified digital finance practitioner 3 years program, which I successfully concluded in September 2020. In 2018-2019 she participated with success in the Africa Board Fellowship programme organized by the Center for Financial Inclusion Accion (2018-2019). She participated in a course on Strategic Leadership in inclusive finance offered by Harvard Business School (Março / Abril 2019). In 2 March 2022 she successfully completed a course related to leadership on gender equality for organizational transformation on gender equity, offered by DFI.
Dr. Macome joined the Central Bank of Mozambique in 2005 as Executive Director and Member of the Board, position that she holds until 2015. Presently, besides the academic activity, she also working at the FSDMOç (Financial Sector Deepening Moçambique) as a Chief Executive Officer since July 2027 and since December 2022 she chairperson of Standard Bank. Her areas of interest include the usage of Information Communication Technology for development and financial inclusion with more focus to Digital financial services (DFS), green finance and Gender related issues.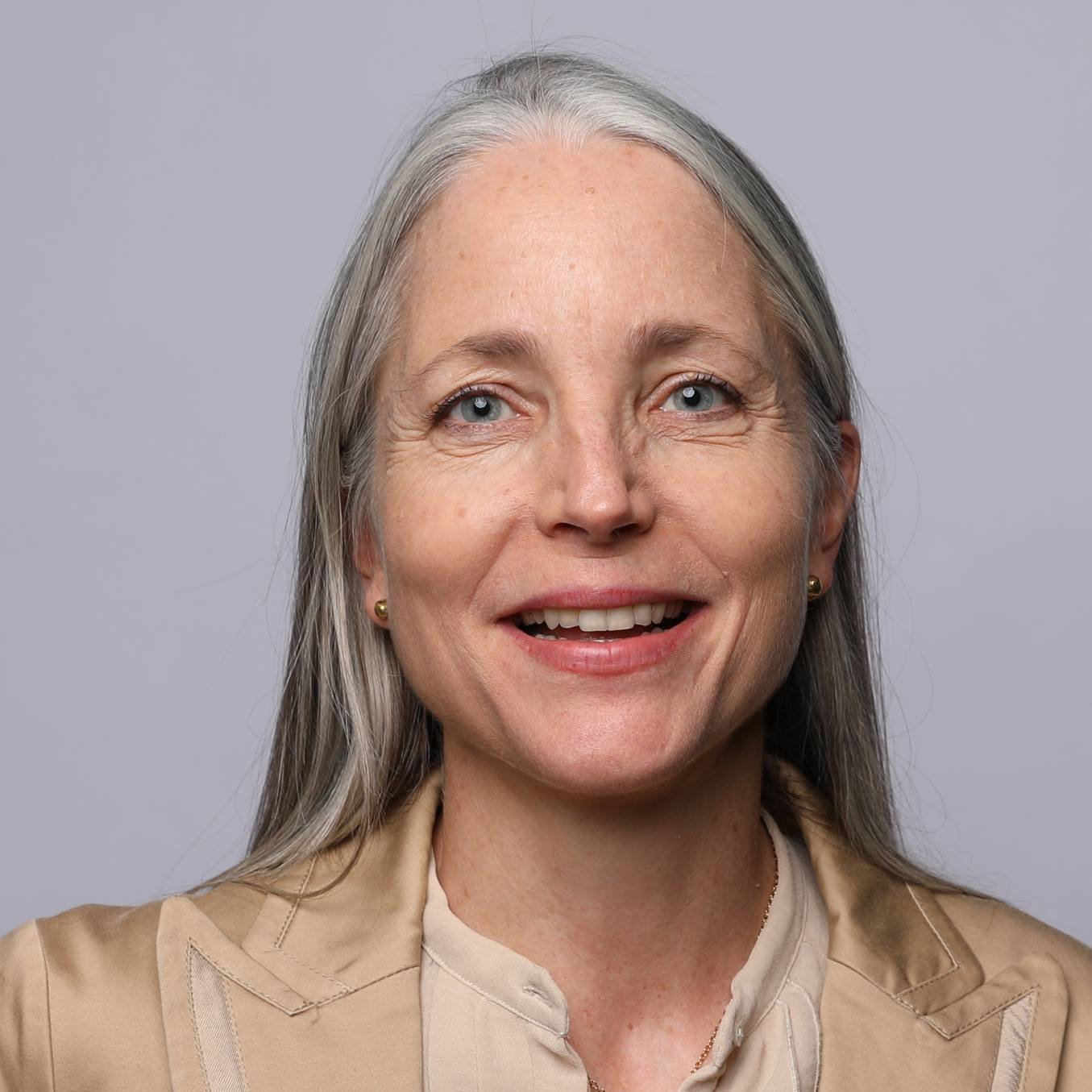 Irene Arias Hofman
CEO
IDB Lab
Irene Arias Hofman
CEO
Irene Arias Hofman is the CEO of IDB Lab, the innovation laboratory of the Inter-American Development Bank Group, the leading source of development finance for Latin America and the Caribbean. The purpose of IDB Lab is to drive innovation for inclusion by supporting early-stage entrepreneurial solutions capable of transforming the lives of vulnerable populations.
Previously, Irene worked for 20 years at the IFC, the private sector arm of the World Bank Group, where she managed the Financial Institutions Group and also the LAC region with its 16-billion-dollar portfolio. Her focus has been on innovation and technology, venture capital, and organizational development.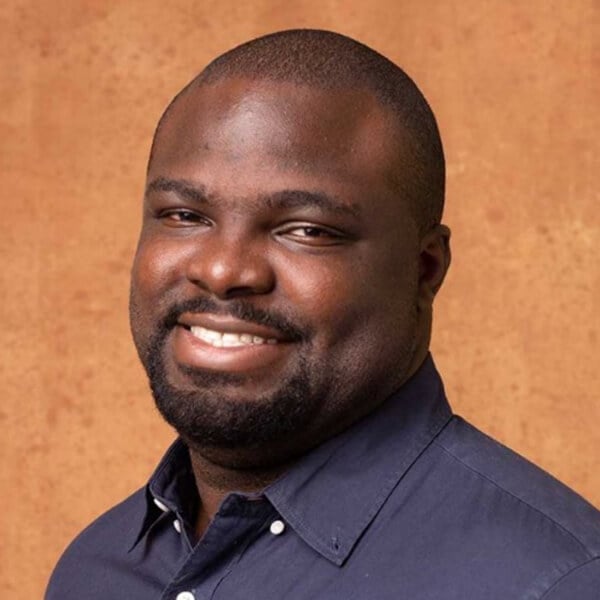 Iyinoluwa Aboyeji
Founding Partner & Chief Executive Officer
Funds for Africa's Future (Future Africa)
Iyinoluwa Aboyeji
Founding Partner & Chief Executive Officer
Iyinoluwa Aboyeji is an investor and entrepreneur in the public interest. He is passionate about partnering with mission driven innovators and investors building an African future where prosperity and purpose is within everyone's reach. He is currently the CEO and General Partner of The Funds for Africa's Future an early-stage venture capital firm with a portfolio of over 100 companies collectively worth over $6 billion dollars.
Prior to founding the Fund, he was the founding CEO of Flutterwave, a billion-dollar global payments platform connecting African businesses and individuals to the global economy. Flutterwave is currently Africa's most valuable startup processing payments of over $1billion dollars in payments every month and backed by global investors like Y Combinator, Greycroft, Mastercard, Visa and Tiger Global amongst others. He was also the co-founder of Andela, a billion-dollar business which matches Africa's top engineering talent to global technology companies. Andela is also backed by top global investors like Spark Capital, Google Ventures, Chan Zuckerberg Initiative and Softbank amongst others.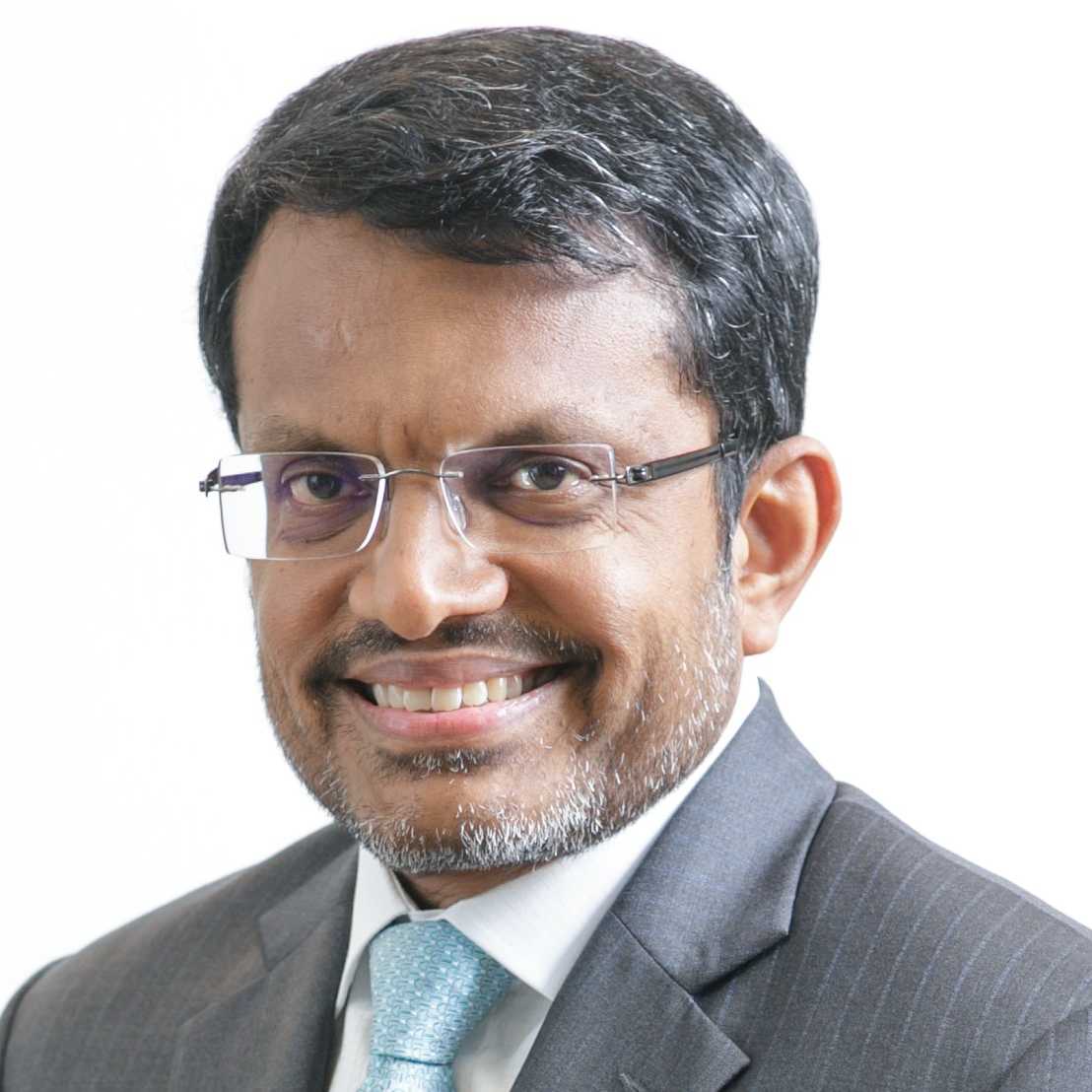 Ravi Menon
Managing Director
Monetary Authority of Singapore (MAS)
Ravi Menon
Managing Director
Mr Ravi Menon was appointed Managing Director of the Monetary Authority of Singapore (MAS) in 2011. He was previously Permanent Secretary at the Ministry of Trade & Industry and Deputy Secretary at the Ministry of Finance.
Mr Menon began his career at MAS in 1987. During his 16 years in MAS, he was involved in monetary policy; econometric forecasting; organisational development; banking regulation and liberalisation; and integrated supervision of complex financial institutions. Mr Menon spent a year at the Bank for International Settlements in Basel, as a member of the secretariat to the Financial Stability Forum. A recipient of the Singapore Government's Meritorious Service Medal and Public Administration (Gold) Medal, Mr Menon has served on a variety of boards in the public, private, and people sectors in Singapore. On the international front, Mr Menon chairs the Network of Central Banks and Supervisors for Greening the Financial System as well as Chair of the Glasgow Financial Alliance for Net Zero APAC Network Advisory Board. He is also a member of the Financial Stability Board (FSB) Steering Committee. Mr Menon holds a Master's in Public Administration from Harvard University and a Bachelor of Social Science (Honours) in Economics from the National University of Singapore.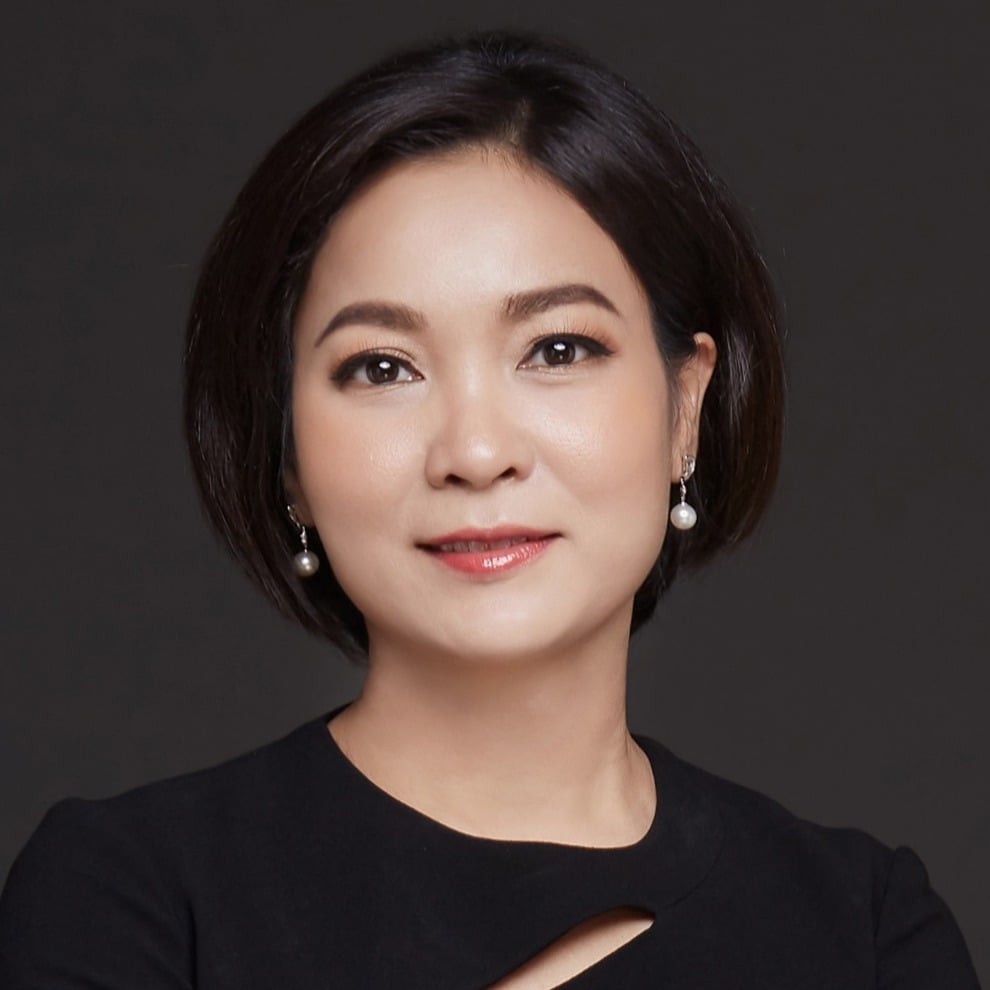 Dr Serey Chea
Deputy Governor
National Bank of Cambodia
Dr Serey Chea
Deputy Governor
Serey Chea is the Deputy Governor of the National Bank of Cambodia. She is passionate about financial inclusion and women economic empowerment. Achievements under her leadership include the establishment of Credit Bureau Cambodia in 2012 that propelled Cambodia's Ease of Access to Finance to number 7 worldwide in 2017 by the World Bank, the introduction of Bakong, a national backbone payment system using DLT allowing interoperability amongst all financial service providers making financial services more accessible and affordable, and the introduction of financial literacy into the general education program. Serey hold a PhD in economics and is a member of the Young Global Leader of the World Economic Forum.
Tidjane Thiam
Board Chairman
Rwanda Finance Limited
Tidjane Thiam
Board Chairman
Tidjane Thiam is the Board Chairman of Rwanda Finance Limited as well as being the Executive Chairman of Freedom Acquisition 1 Corporation. He is also the Chairman of the Audit Committee of the Kering Group, a member of the International Olympic Committee, and a Special Envoy on Covid 19 for the African Union.
Before this, Mr. Thiam was Chief Executive of Credit Suisse from 2015 to 2020 and Group Chief Executive of Prudential plc from 2009 to 2015, after one year as Chief Financial Officer. Between 2002 and 2008, Mr. Thiam held various leadership roles at Aviva after being a partner at the consulting firm McKinsey & Company. From 1994 to 1999, he was Chief Executive of the National Bureau for Technical Studies and Development and subsequently Secretary of Development and Planning for Côte d'Ivoire.
Mr. Thiam co-chaired the World Economic Forum 2016 in Davos and joined the Group of Thirty (G30), a select group of leaders in international finance, in 2015. He has been on the Board of Directors of 21st Century Fox from 2014 until 2019. He was named Chairman of the Board of the Association of British Insurers from 2012 to 2014. In 2018, Mr. Thiam received the Euromoney Award for Excellence 'Banker of the Year'.
Mr. Thiam is a graduate of the École Polytechnique and the École Nationale Supérieure des Mines de Paris and holds an MBA with distinction from INSEAD. Mr. Thiam is a Chevalier of the French Legion of Honour.
Who Should Attend?
Capital Providers and Arrangers / Facilitators
Venture capitalists and Private Equity (Partners / Principals / Managing Director / Executive Director)
Corporate Venture Capital and Corporate M&A (Managing Director / Executive Director)
Single / Multi-family offices (Heads / Chief Investment Officers)
UHNWIs / HNWI
Investment Banking (Managing Director / Executive Director)
Private Wealth (Managing Director / Executive Director)
Law firms (Partners, Counsel)
Senior representatives from Development Finance Institutions
Senior representatives (Managing Director / Executive Director) from Sovereign Wealth Funds, Pension Funds, Insurers and other Financial Institutions
Policymakers
Senior Regulators
Senior Central Bank Officials
Senior Finance Ministry Officials
Industry Association Leaders
Think Tanks
Industry Think Tank Leaders