Careers and Education
Fully Online E-learning Programme: Global FinTech Fundamentals
Prepare for the Inclusive FinTech Forum with the Global FinTech Fundamentals e-learning programme and earn a certificate issued by Elevandi Education and SMU Academy, Singapore Management University.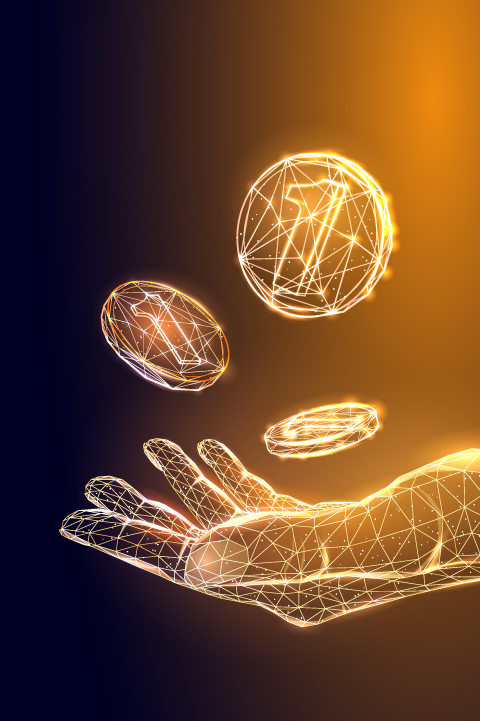 Featuring speakers at the Singapore FinTech Festival 2022 and 2021, the comprehensive curriculum of this course will take learners on a journey from the basics of FinTech to the cutting edge of Web3-enabled finance.
Free for students of any discipline across Africa
Universities, please contact yongliang@elevandi.io to gain access for your students.


Professionals may enrol here for USD 50
Your contribution not only advances your own personal development, but also enables us to sponsor deserving students. Pay it forward and join us in empowering youth to pursue careers in finance.
To reward your achievement, gain free entry to the Inclusive FinTech Forum by passing the course.


Who's it for?
Students and young professionals
Why enrol?
Gain domain knowledge and real-world insights from industry experts

Understanding innovative technologies, such as Web3, and its impact and application in the financial sector

Earn a certificate from SMU Academy, Singapore Management University
Industry Unplugged: Expert Conversations
Tuesday 20 June
10:00am-11:30am
This session is open to learners who have completed the Global FinTech Fundamentals programme, which gives participants an introduction to the impact of FinTech in financial services, exposes participants to the industry's FinTech adoption roadmap, and provides them with the unique opportunity to engage with global FinTech leaders.
At Industry Unplugged, participants will gain valuable insights into the challenges, trends, and future of the finance industry from industry experts. The session will cover:
Digital transformation in financial services,

Pathway to fintech adoption

Innovation and entrepreneurship

New career pathways in finance.
Careers Forum
Tuesday 20 June
2:00pm-5:00pm
The Careers Forum is a curated programme for students and young professionals to learn directly from industry leaders and experts and gain insights into the latest developments and trends in the finance and FinTech sectors.
The Forum will feature keynotes by prominent FinTech leaders from the region.
Participants will also have the opportunity to engage and interact directly with industry experts at the networking mixer to establish connections, seek mentorship and gain valuable insights into what it takes to succeed in this rapidly evolving industry.
Click here to view the full programme.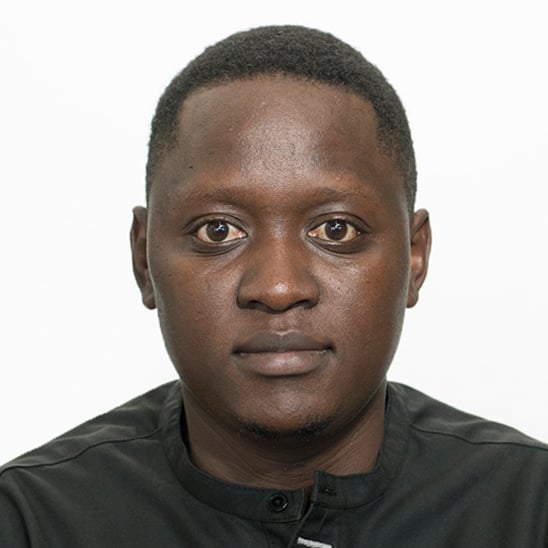 Aphrodice Mutangana
Director of Partnership
Digital Africa
Aphrodice Mutangana
Director of Partnership
Aphrodice MUTANGANA, Director of partnerships at Digital Africa; an French, European organisation supporting tech ecosystem on the continent through upskilling, financing and advocacy. Former kLab general Manager, Co-initiator of different initiatives.
Aphrodice MUTANGANA is a member of various investment committees and Boards of Directors around the world pertaining to education, innovation, investment and entrepreneurship.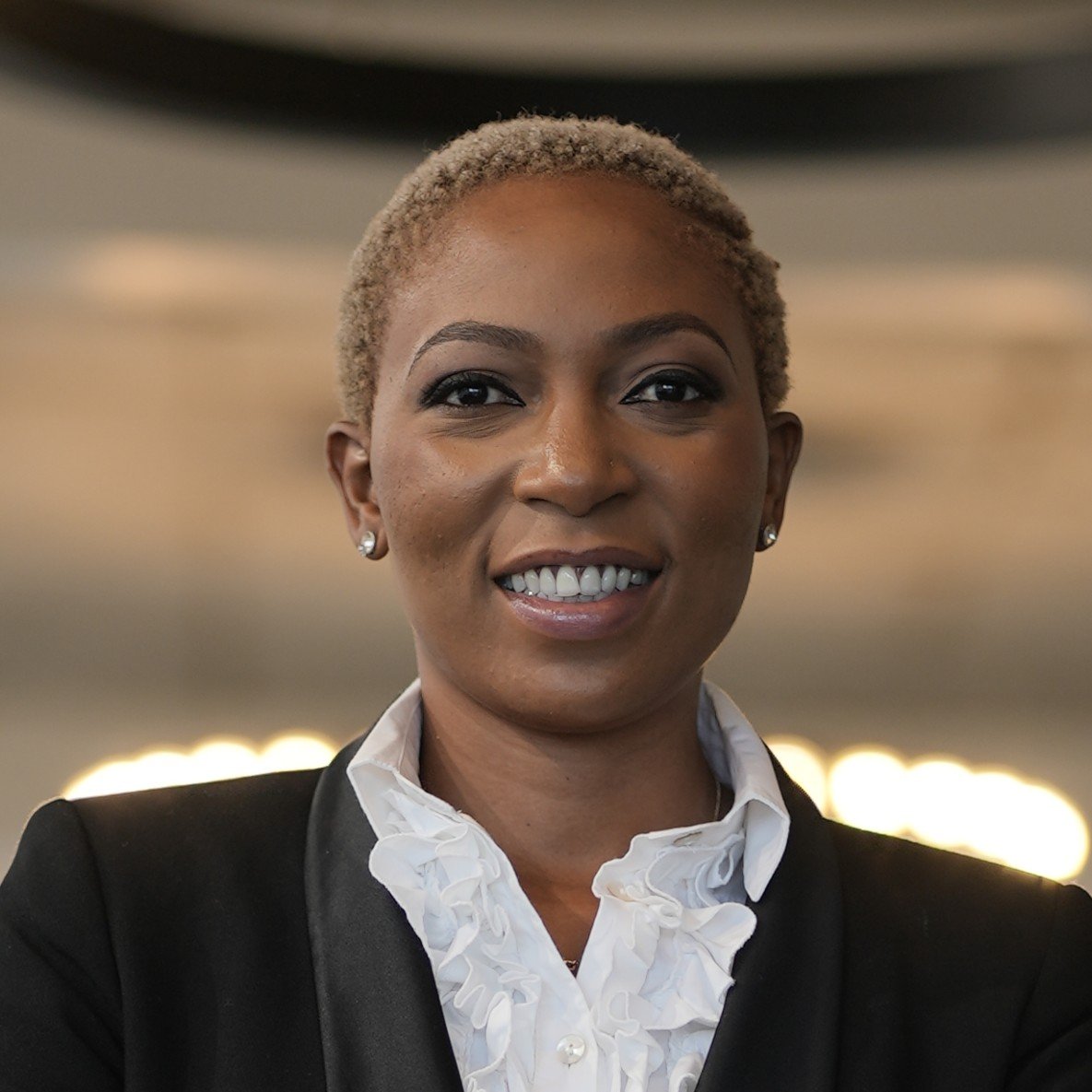 Fadilah Tchoumba
Secretary General
ABAN
Fadilah Tchoumba
Secretary General
Fadilah Tchoumba is the Secretary-General of ABAN and the fund manager for Catalytic Africa, a matching fund for early stage startups in Africa. Before joining ABAN, Fadilah managed investment portfolios on behalf of early stage investors and institutional investors with interests in Africa. She has worked as the Director of Business and Innovation across Africa for the Royal Commonwealth Society, one of the primary organs the of the Commonwealth where she steered and led the creation of innovative projects that aligned to the values of the Commonwealth. Fadilah is a founding member and senior analyst at Amzill, a data collection and analysis firm. Fadilah has brought depth and knowledge to analysis of industry specific trends across the African continent. Her contribution ranges from understanding the socio-cultural and economic dynamics of African SMEs to sharia-compliant financial inclusion. She has been instrumental in the development of tech-driven early stage matching fund solution for innovative startups for the African market which has made her a leader in this niche of alternative asset classes. She is passionate about innovation and sustainability in Africa's entrepreneurial ecosystem and continues to champion early stage investing, cross-border co-investments, capacity building, and policy advocacy as key catalysts for the success of early-stage investing in Africa. Fadilah is on the advisory board of ENRICH in Africa.
Fadilah holds a BA in Economics and Philosophy from Connecticut College. She studied International Commerce and Trade at Georgetown University and a Master's degree from the London School of Economics.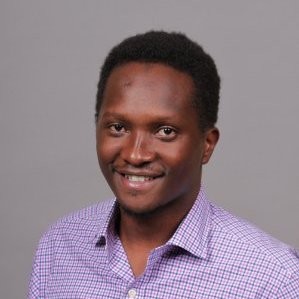 Joris Cyizere
Managing Director
Rwanda Centre for the 4th Industrial Revolution
Joris Cyizere
Managing Director
Joris Cyizere is the Strategy Lead and Acting Managing Director at the Rwanda Centre for the Fourth Industrial Revolution where he is in charge of setting and overseeing implementation of the Centre's strategic priorities, including a portfolio of policy and innovation initiatives. Joris is very excited about the transformative opportunities that 4th Industrial Revolution technologies like Artificial Intelligence can bring to Rwanda and Africa at large, and is very thrilled to be playing a role in unlocking these opportunities. Prior to C4IR, he was a strategy and technology consultant, helping advise clients on growth strategy, operational excellence and digital innovation.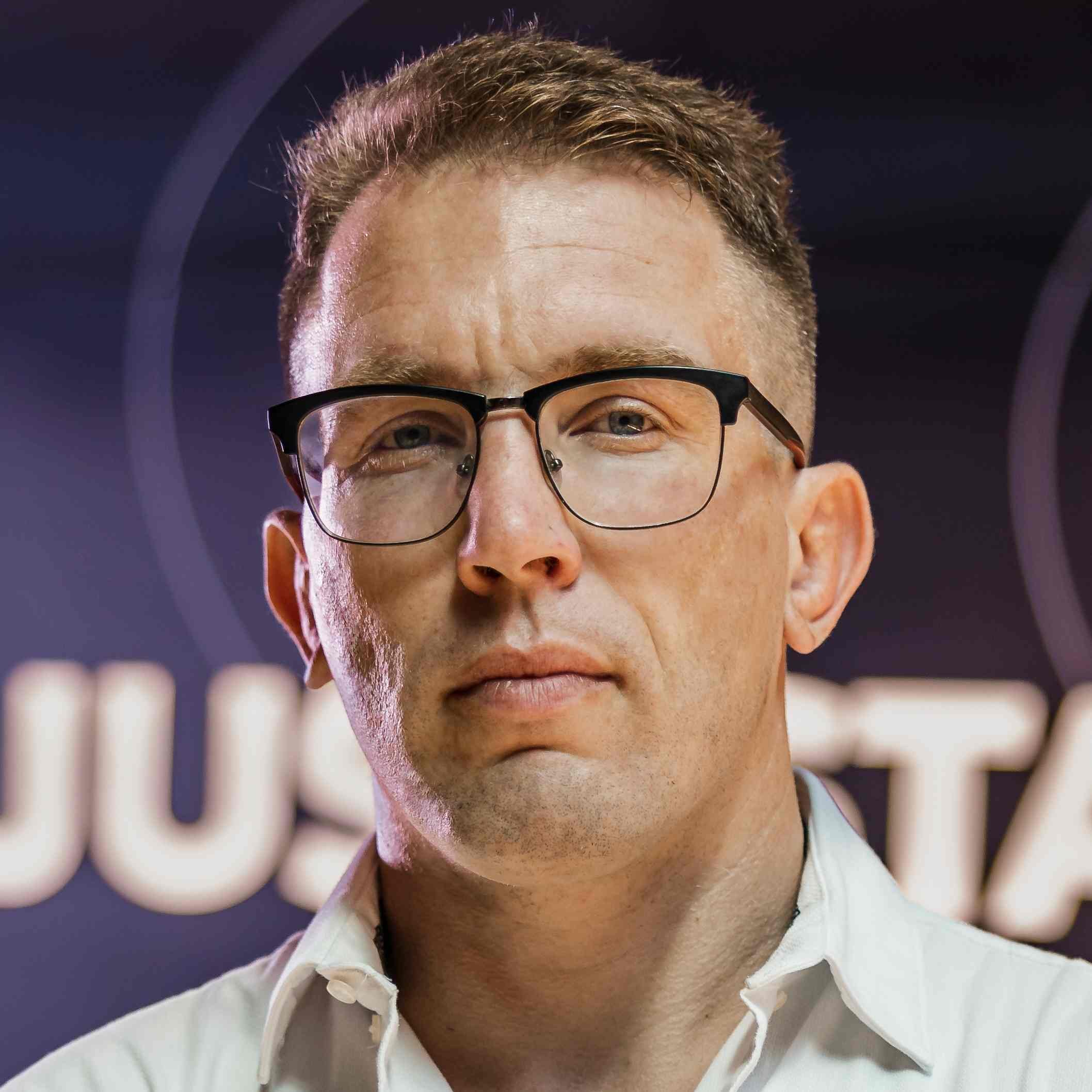 Nikola Pavesic
Director of Startups
Infobip
Nikola Pavesic
Director of Startups
Nikola Pavesic was born and raised in Croatia, studied in Italy, Switzerland and the UK where he graduated in international law and financial regulation. He started his career the public sector for the UN in Tanzania, followed by an engagement with the same organization in Japan from 2011. Counterintuitively, he started working in tech at the UN and subsequently switched to the private sector launching, running, and exiting a startup. Nikola then joined Nikkei, the world's largest business media publisher and owner of the Financial Times where he led partnerships at the editorial innovation bureau. He is now a Director of Startups at Infobip, one of the few bootstrapped unicorns globally with 70+ offices globally where he launched a startup program which now works with 400+ startups and 100+ investor partners around the world.
Nikola was a speaker, panelist or moderator at some of the leading global tech events like Slush in Helsinki, Pioneers in Tokyo, Money 20/20 in Amsterdam, Singapore and Hangzhou, and Beyond Blocks in Soul & Bangkok. He occasionally writes for tech and business publications like Nikkei Asia and Tech in Asia.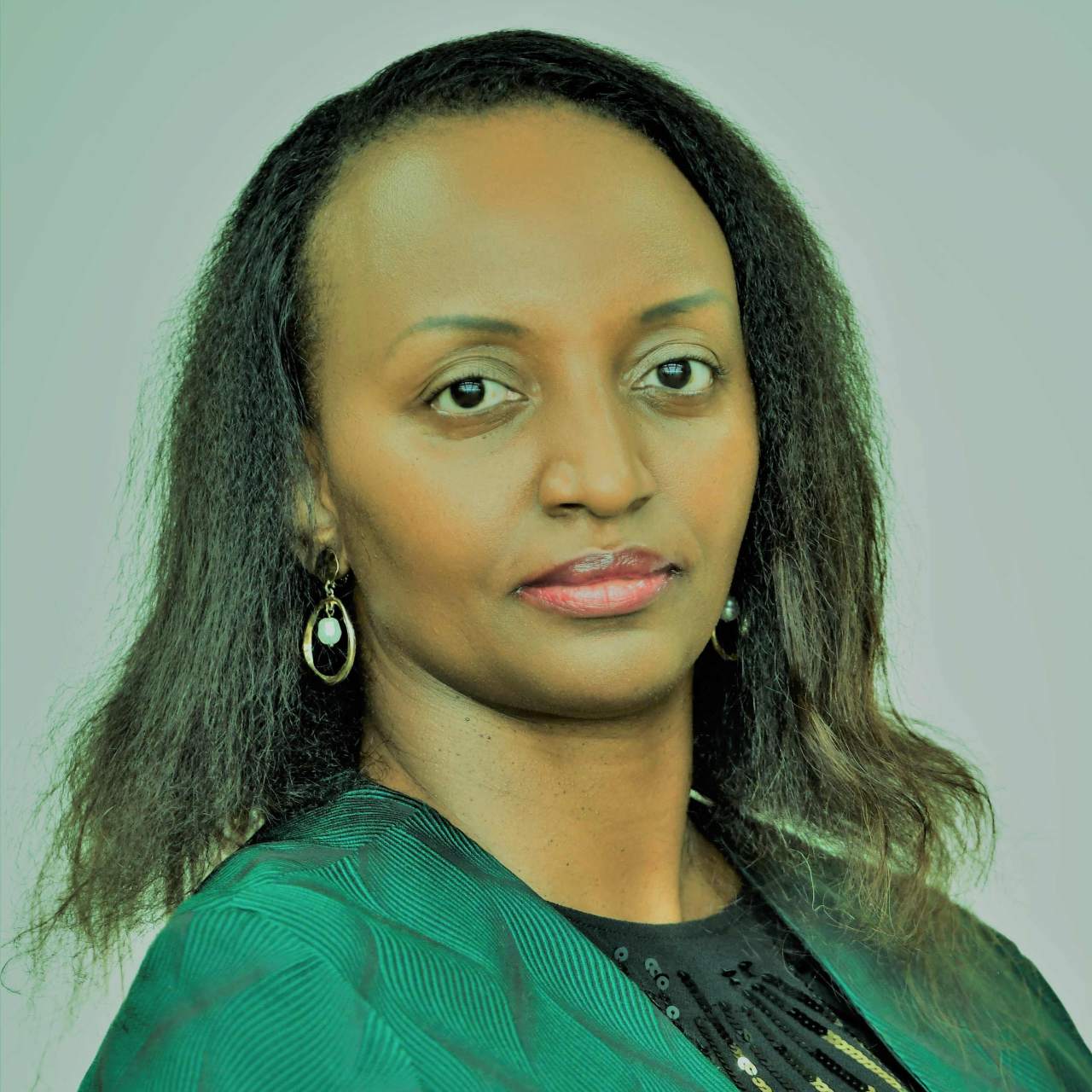 Soraya Hakuziyaremye
Deputy Governor
National Bank of Rwanda
Soraya Hakuziyaremye
Deputy Governor
Hon. Soraya Munyana HAKUZIYAREMYE was appointed Deputy Governor of the National Bank of Rwanda in March 2021.
Prior to that, she served as Rwanda's Minister of Trade and Industry, from October 2018 to March 2021; she began her tenure as a Cabinet Member right after her time as Vice President in the Financial Institutions/Financial Markets Risk Department at ING Bank in London.
Hon. Soraya M. HAKUZIYAREMYE has had an extensive career in global banking; she worked in various positions at BNP Paribas Group in Paris, Fortis Bank and the Bank of New York Mellon in Brussels. She also served as Senior Advisor to Rwanda's Minister of Foreign Affairs from 2012 to 2014.
She holds a postgraduate degree in International Management from the Thunderbird Graduate School of Global Management in the U.S., as well as a Masters in Business Engineering (Ingénieur de Gestion) from the Solvay Business School at the Université Libre de Bruxelles in Belgium.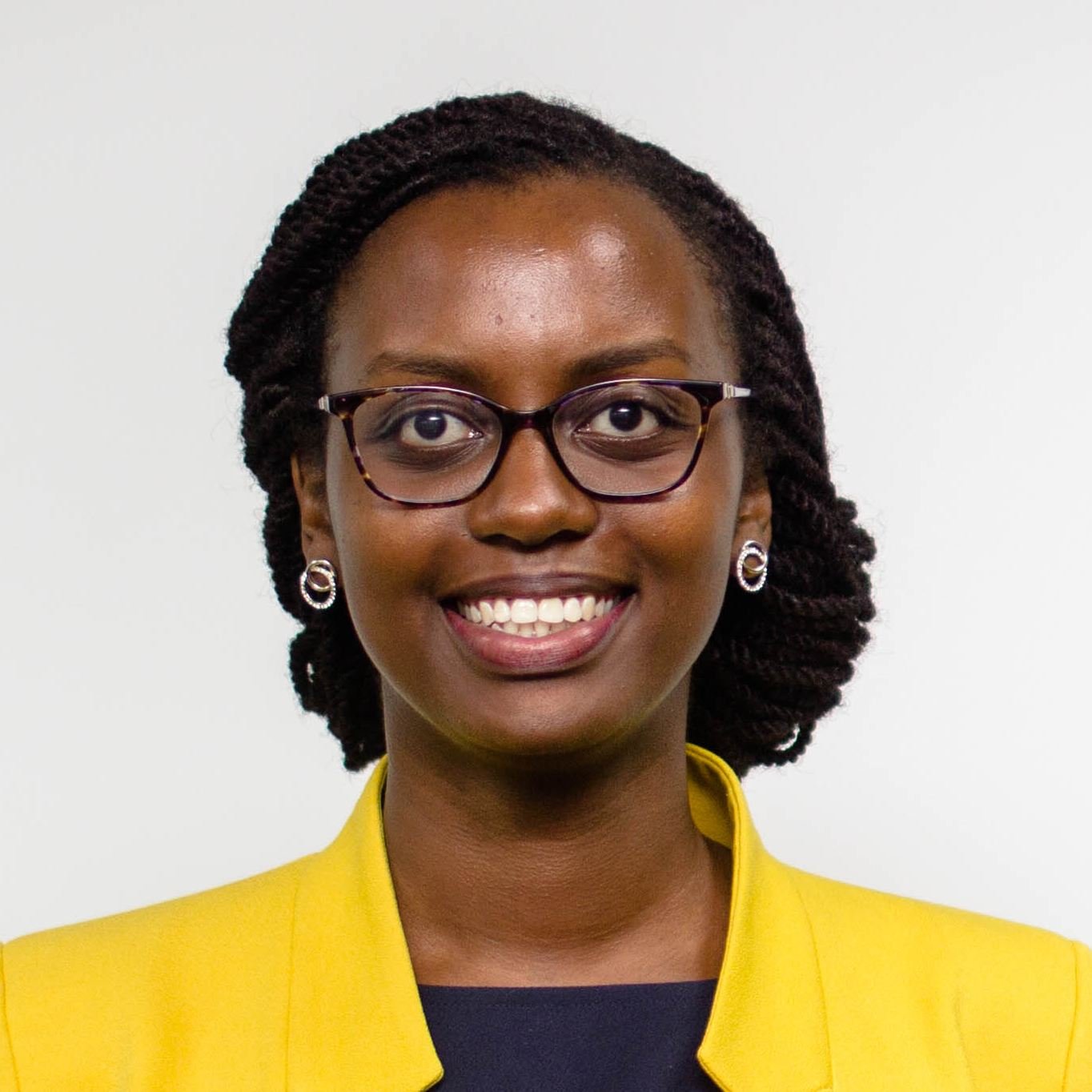 Tesi Rusagara
Managing Director
Kigali Innovation City
Tesi Rusagara
Managing Director
Tesi Rusagara is the Managing Director of Kigali Innovation City, whose mission is to nurture and accelerate Rwanda's innovation ecosystem to position Rwanda as a pan-African hub. She was previously with Deloitte Consulting in San Francisco advising financial services clients on digital transformation, growth strategy and divestitures. Tesi has also worked in the President of Rwanda's Strategy and Policy Unit and for Bank of Kigali, Rwanda's largest commercial bank. Tesi holds an Masters in Business Administration (MBA) from Stanford University and a Bachelor of Business Science in Finance from the University of Cape Town. She is currently a board member of the Rwanda Capital Markets Authority.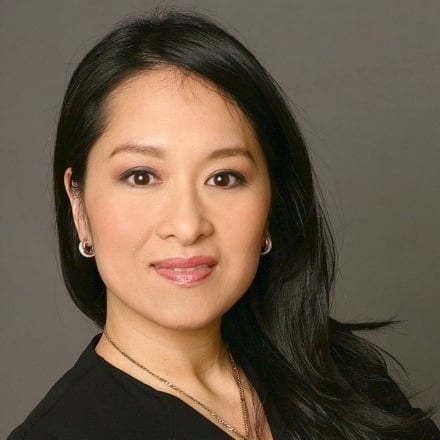 Tram Anh Nguyen
Co-founder
Centre for Finance, Technology and Entrepreneurship (CFTE)
Tram Anh Nguyen
Co-founder
Tram Anh Nguyen is the co-founder of CFTE in 2017, one of the fastest growing knowledge platforms in Fintech and Digital Finance, based in the UK, Singapore and Abu Dhabi. Tram Anh is committed to promoting diversity and inclusion in the fintech industry, as exemplified by her role as an Ambassador of the Inclusive Fintech Forum and Ambassador for the Singapore Fintech Festival. Her work with CFTE and her advocacy for upskilling in the industry align with the Forum's mission to foster inclusive innovation in financial services and Fintech. She is a Non-Executive Director of Passerelles Numeriques, and serves on the Advisory Boards of Business France, French Tech UK, the Association of Corporate Treasurers, and EDHEC Business School. She is an Entrepreneurship Expert Saïd Business School, Oxford and is an Industry Fellow of Imperial College. She is an advocate of lifelong learning and believes that continuous education is the best tool to help people adapt to a fast-changing world. A few of Tram Anh's significant achievements include co-author of the Fintech Job Report and the Blockchain Job Report. The Fintech job report is the first of its kind in history, where the major developments in the field, possible work roles, and pertinent employability skills required to help governments, regulators, employers, and job applicants with future job creation and prospects have been outlined. She collaborates with governments, policymakers, industry experts, and academia to push initiatives in financial education for Finance 2.0, in order to transform the industry and help a diverse range of stakeholders, including women and individuals from different backgrounds and walks of life, enter the new world of finance. Of Vietnamese origin, Tram Anh was born in France and has lived in Paris, New York, and now London. Her diverse cultural background enables her to bring the best of both Asian and Western cultures together, in order to drive innovation and progress in the fintech industry. Keen Senior Leader Women in Fintech, International speaker at global events, mentor and judge for the industry.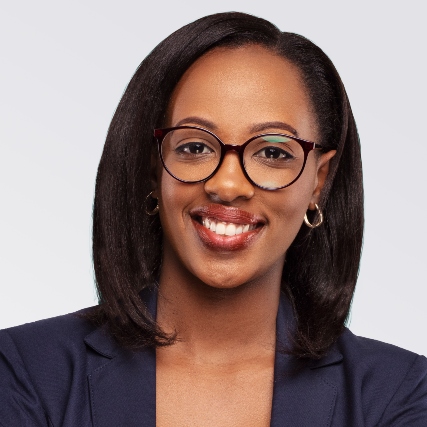 Vanessa Umutoni
Technical Payments
AfricaNenda
Vanessa Umutoni
Technical Payments
Vanessa Umutoni is a Technical Payments Specialist at AfricaNenda, a financial services accelerator focused on expanding instant retail payment solutions on the continent. She is a leader in digital financial services, fintech, and payment solutions, with extensive experience in both private and non-profit organizations.
As a Technical Payments professional, she focuses on building and advocating for efficient and affordable retail payment solutions through product development, design, and digital strategy development. She has worked with banks, national switches, regulators, mobile financial service providers, integrators, and startups.
Previously, she worked as a senior product manager at Pivot Access, where she led the company's fintech product portfolio, and at the Mastercard Foundation Center for Innovative Teaching & Learning ICT, where she led a regional entrepreneurship program with companies from seven African countries.
Vanessa holds a Master of Science Degree in Information Technology from Carnegie Mellon University. She was also the Vice President of Girls in ICT Rwanda for seven years and is passionate about STEM for Women.